Inti Raymi: A Journey Back to the Time of the Incas
7 May 2015

Inti Raymi (or 'Festival of the Sun'), as related by the famous 16th century Inca historian and writer Garcilaso de la Vega, was at the time of the Inca Empire one of Cusco's most important ceremonies. Held in the city's main plaza, it was in honour of one of the Inca religion's most revered gods, Inti, the Incan sun god, and is also thought to have coincided with their celebration of the New Year.
Filled with colourful dances, official processions and animal sacrifices, the ceremony is said to have lasted nine days and was designed to bring a good cropping season by honouring the god who gives light and life to their land. Last attended by the Inca Emperor in 1535 before being banned by the Spanish conquestidores, the festival was forced into going underground and more or less disappeared.
This was until 1944 when a theatrical representation of the ceremony was performed at Sacsayhuamán, 2km outside of Cusco. Hugely popular amongst the local descendants of the Incas who originally performed the ceremony, it has since become an annual event and the second largest festival in all of South America.
Attracting huge numbers of visitors from around the world who come to enjoy a week of live music, events and street-fairs around Cusco in the run up to the big day on June 24th, when hundreds of locals dress in the traditional clothing of their Inca ancestors and gather in the city plaza for the procession to Sacsayhuamán. Here they are met by crowds of spectators, in front of whom they act out the full ceremony based on Garcilaso de la Vega's chronicles, including (staged) animal sacrifices!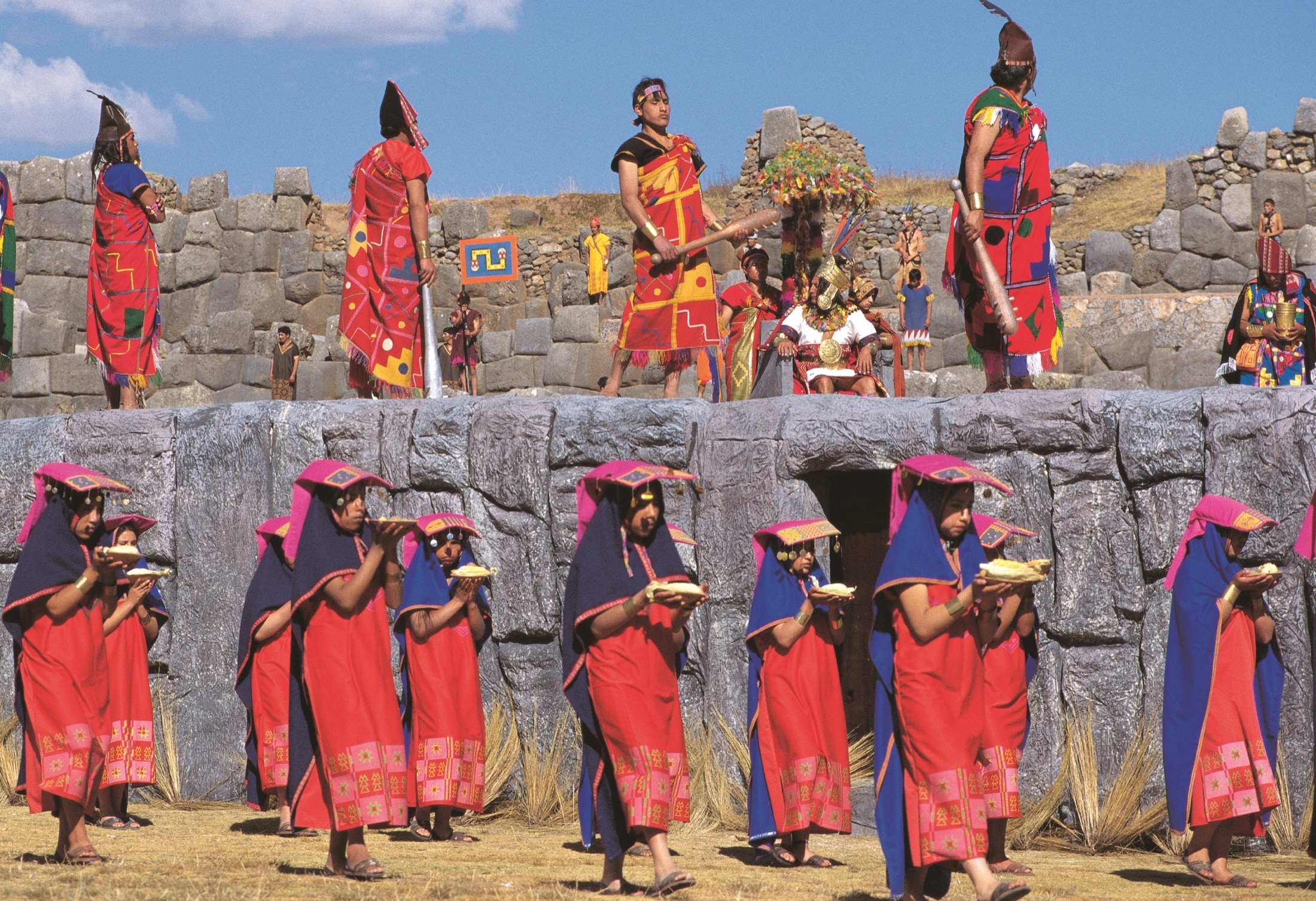 Truly a wonderful spectacle to behold, it feels like being transported back to the time of the great Inca Empire. The participants take their roles so seriously it is considered a genuine honour to get to play the role of a high priest or official of the court.
Want to experience Inti Raymi for yourself? Take a look at our Condor Group Journey: Peru in Depth, or we can include it as part of any tailor-made itinerary.
Tailor-made holidays
Flexible, custom-made holidays to Latin America created to match your exact requirements: our tailor-made itineraries are as unique as the clients for whom they are designed.
Design my trip