Great River Cruises in South America
16 April 2015

You've probably guessed it… but when talking about river cruises the Amazon comes up top trumps! Few experiences have as much power to awe and humble us as the feeling of being utterly surrounded by the untamed wild beauty of the Amazon rainforest.
So, read on and find out why we have chosen the following Amazon River cruises as our favourites…
In Brazil, you can cruise the Amazon on the classic MV Tucano, aimed at those seeking an authentic and adventurous rainforest experience. It's a week-long cruise which visits the famed "meeting of the waters" near Manaus, where the black Rio Negro merges with the coffee-coloured river Solimões to form the Amazon river, and heads up Rio Negro, beyond the 400 islands of the Anavilhanas Archipelago, to where it meets Rio Branco.
It is one of our JLA favourites, with tasteful nautical interiors, constructed by indigenous craftsmen inspired by the traditional three-decked design of vessel that has navigated the Amazon for centuries. Complete with great food, exceptional guides and a warm, friendly atmosphere on board.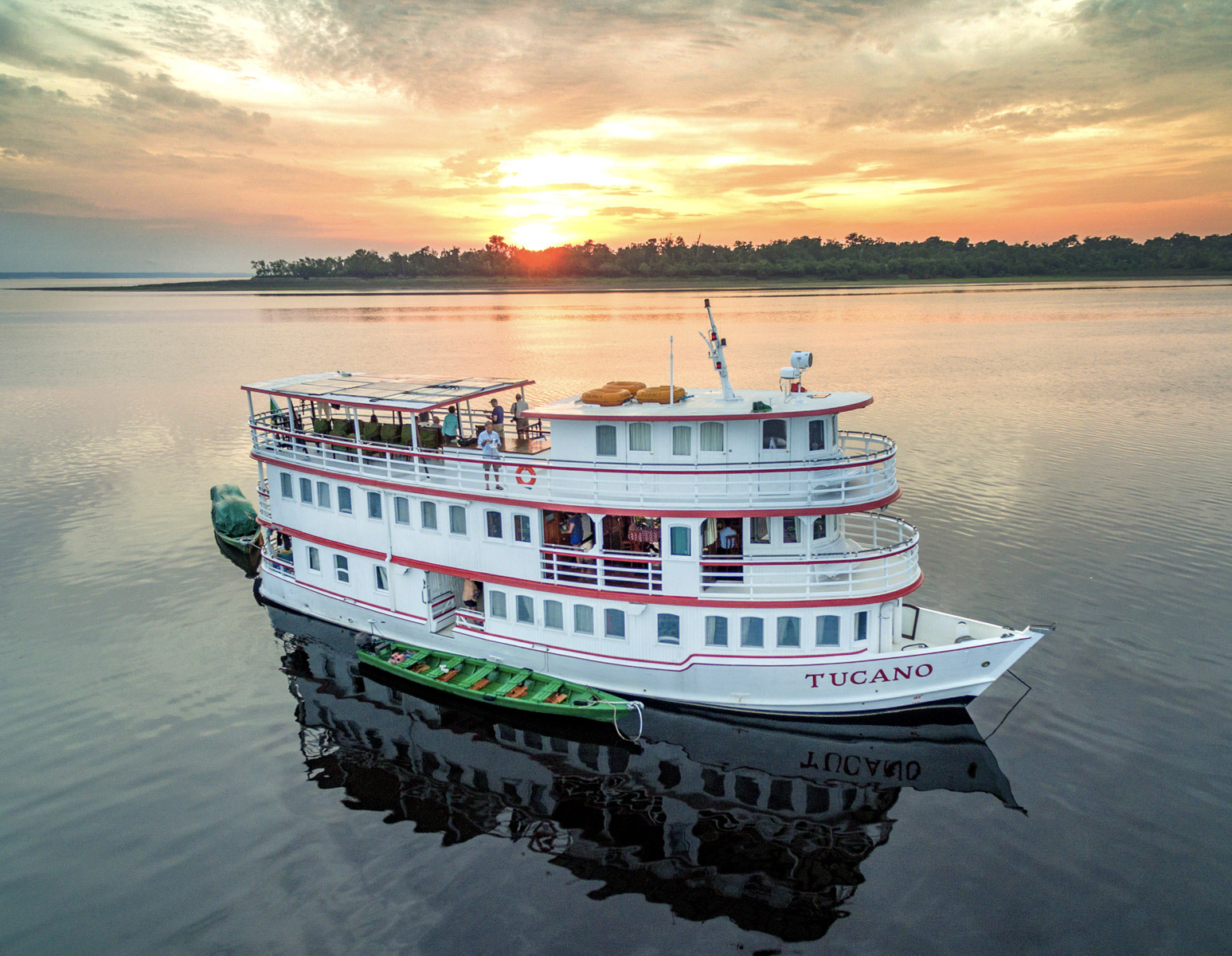 In our Wildlife: Iguazú, Pantanal and cruise the Amazon holiday you spend a few days at the breath-taking Iguazú Falls, then head to the Pantanal, a haven for wildlife enthusiasts, an open area of swampy grasslands home to the highest concentration of fauna in a large basin half the size of France.
In

Peru

, you can explore this fascinating country in true style. The MV Aqua or MV Aria are first class sister vessels offering unparalleled river cruising luxury, complete with contemporary styling, gourmet cuisine and expertly led land expeditions.
You only have to set eyes on these boats to appreciate they are top quality and state-of-the-art. Enjoy spotting the wide diversity of bird, animal and plant life in this most exuberant and undisturbed ecosystem. You follow the Amazon's vast main channel as well as penetrating small estuaries in the rainforest.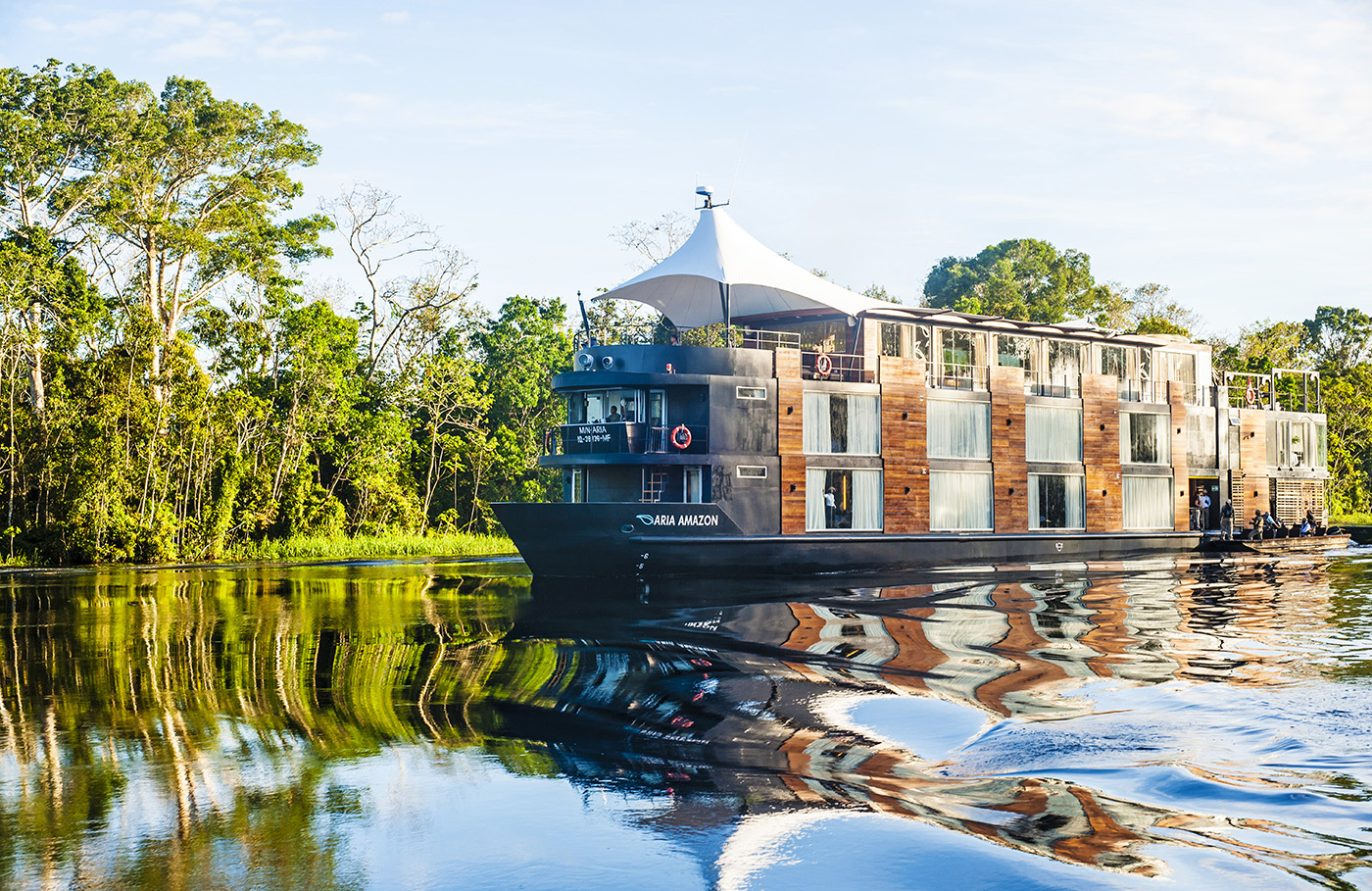 The way to do it is on our Luxury Peru: Andes to Amazon holiday. A top-notch, two week trip staying in the finest hotels visiting highlights such as Machu Picchu, Cusco, the Valley prior to cruising the Amazon.
In Ecuador, you can float along the Amazon on the MV Anakonda which is more like a floating boutique hotel than a typical riverboat! The comfortable and elegant vessel boats wall to wall windows revealing the ever-changing jungle panorama as the exuberantly forested riverbank glides gently past.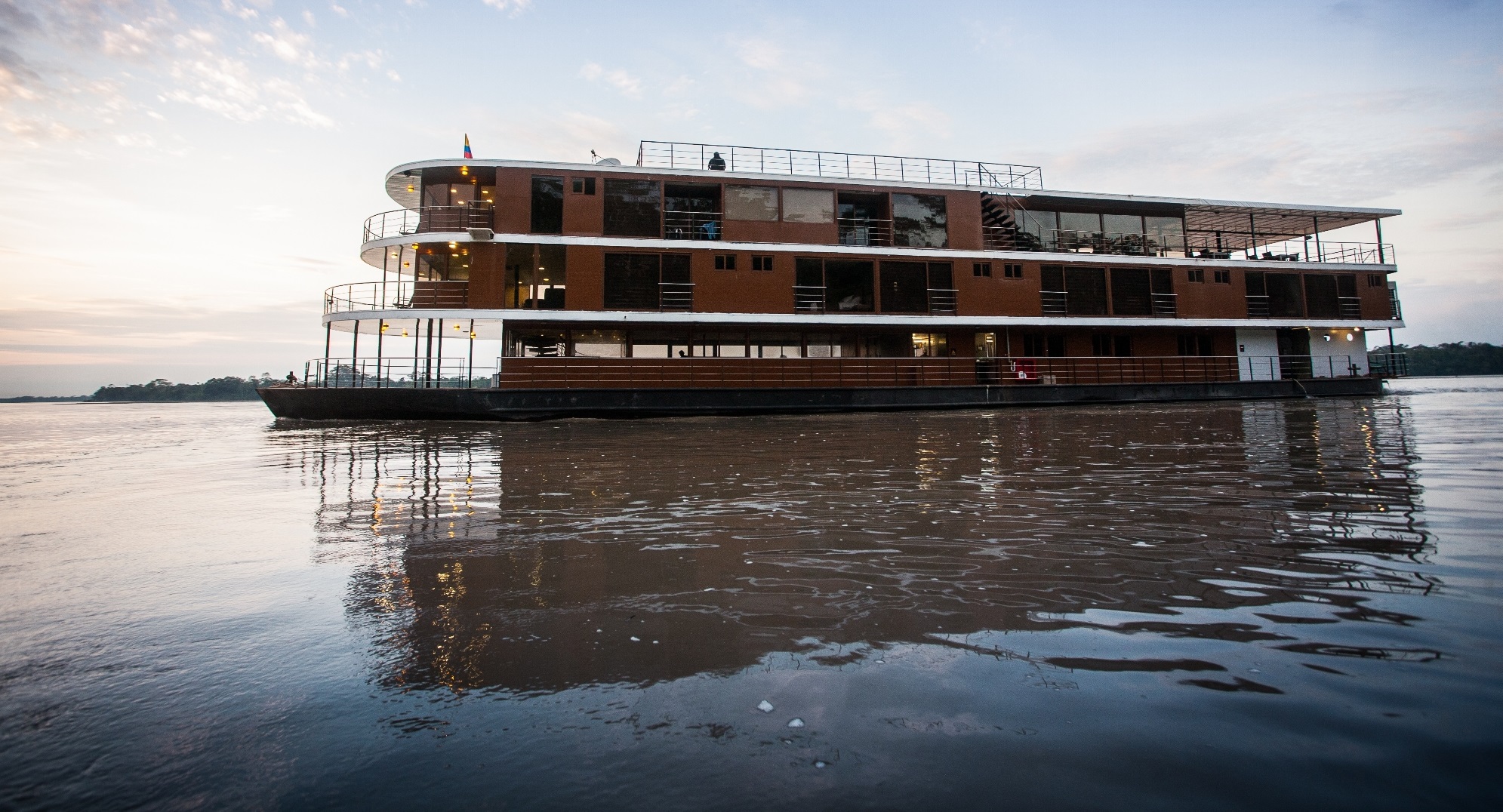 You can fit an adventure on the MV Anakonda into any tailor made holiday to Ecuador.
Tailor-made holidays
Flexible, custom-made holidays to Latin America created to match your exact requirements: our tailor-made itineraries are as unique as the clients for whom they are designed.
Design my trip