Experiences of football in Latin America
5 February 2015

Konrad Mludzinski from our bespoke team tells us how football has brought him closer to people throughout his travels in Latin America.
It appears that displaying one's allegiance to their football club is compulsory for all Latin Americans; be it stickers or flags adorning buses and trucks, cardboard cut-outs of players taking centre stage in shops or simply a well-worn and faded club shirt on someone's back.
Football is so much more than just a sport in Latin America, it may sound cliché, but it's a way of life, like a religion. Across scorching hot beaches in Peru, reaching the dizzyingly high-altitude salt flats in Bolivia and even the extreme humidity of the Pampas or the Amazonian basin, you'll find make-shift goal post and locals kicking a tatty ball around. Even in places like Nicaragua and Venezuela where there's more of an American influence and baseball is said to be the national sport, you'll still find football dominating the streets and dusty pitches.
I played a highly competitive bare-footed game with school kids and enjoyed animated discussions with locals over beers and a game of pool, in both scenarios I found that football has the incredible ability to bring people together from all walks of life and even break down language barriers.
One morning while sitting in Plaza de Armas (Cuzco) reflecting upon another poor performance by my team I was accosted by the usual group of young boys who ply their trade in the square. However, it was them who were pleading for me to do a deal with them! It quickly transpired that they had never seen my team's shirt (QPR) and were desperate to get their hands on something new and unique. I was reluctant to part with this particular shirt as I'd only just purchased it, but looking back, it would have been hilarious to see a small Peruvian boy running around with my name in bold letters printed on his back.
This wasn't the only strange incident I had whilst wearing my QPR shirt in Peru. Having scaled the steep stairs, I was observing the spectacular view of Machu Picchu from the top of Huayna Picchu when I met a fellow QPR fan. To put this into perspective, QPR has a relatively small fan base outside of its catchment area in West London and only 400 visitors a day are permitted to scale Huayna Picchu. We were immediately united which is a perfect example of how football can bring people together and make the world seem much smaller!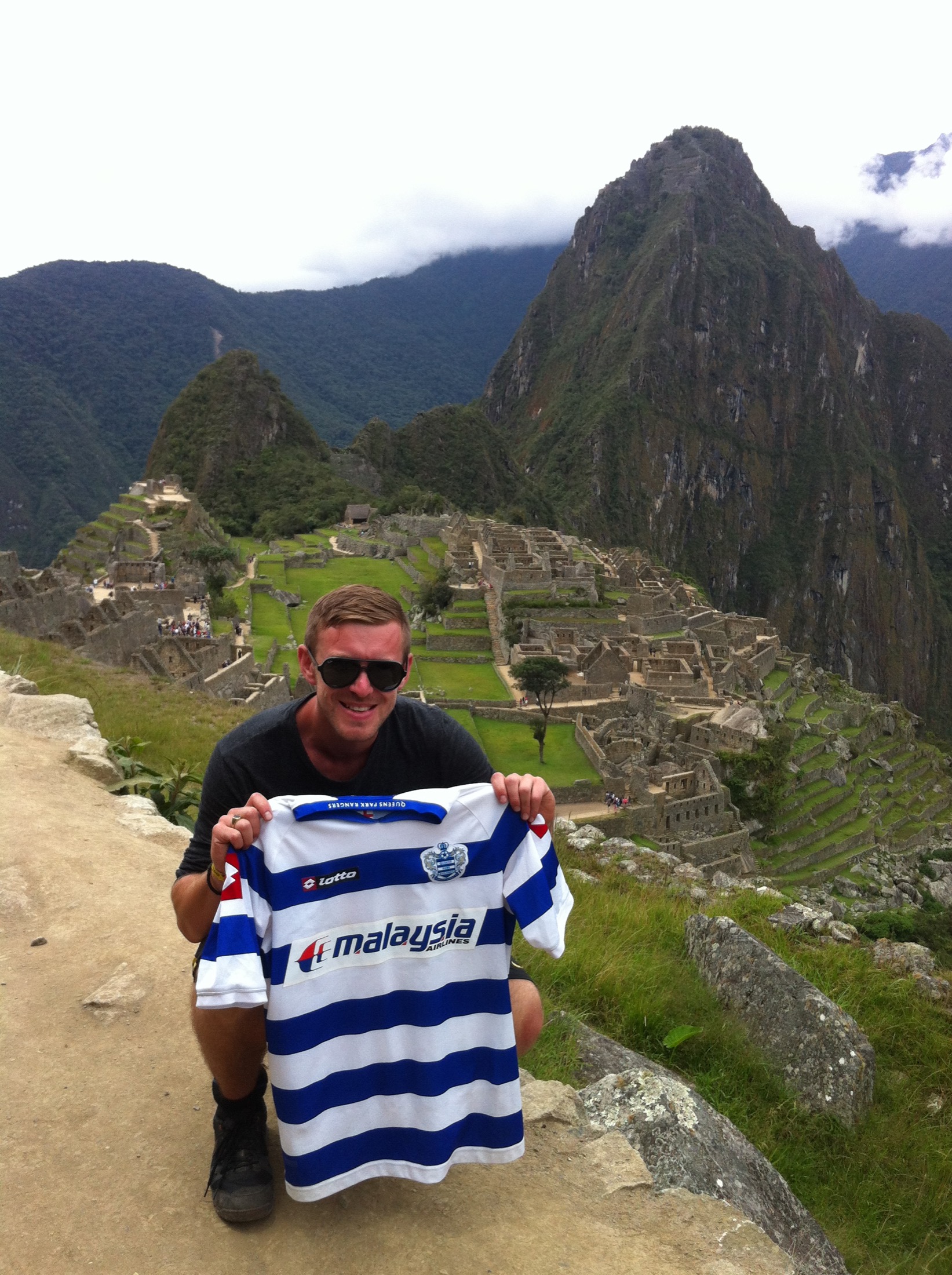 Tailor-made holidays
Flexible, custom-made holidays to Latin America created to match your exact requirements: our tailor-made itineraries are as unique as the clients for whom they are designed.
Design my trip