Eating vegetarian and vegan in Latin America
6 June 2018
Every country in Latin America has their own signature dishes, but what most of them have in common is that meat and fish are central ingredients in their recipes. This fact can make travelling in Latin America slightly more challenging when you're vegetarian or vegan. However, it doesn't need to be a problem at all, and we share our tips and tricks below: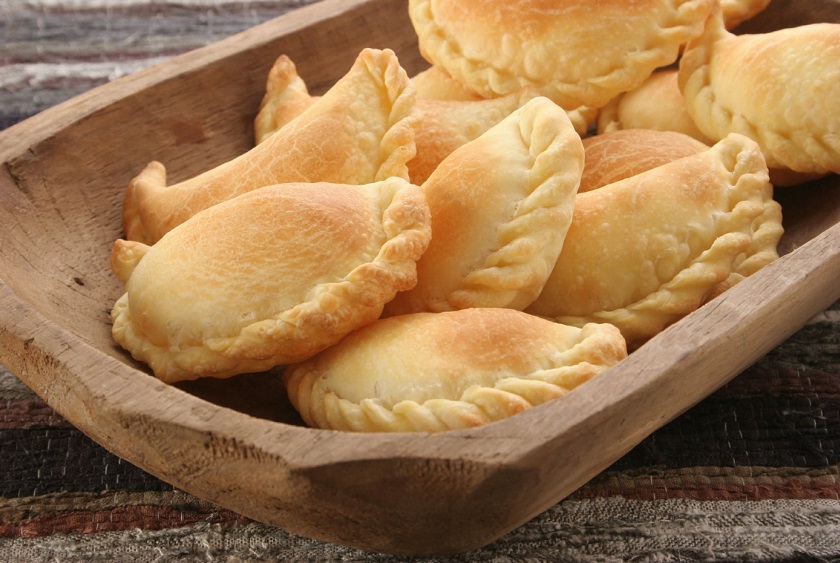 Communicate the message
The main concern is how to get the message across in local restaurants. Telling a waiter: ''without meat please'' (''sin carne por favor'' in Spanish)/ ''sem carne por favor'' in Portuguese) is a good start. However, this can get lost in translation, as people in Latin America would possibly still assume that chicken, ham and fish are acceptable. Instead, try to communicate the message as clearly as possible:
Spanish
• ''Soy vegetariano/vegano'' = ''I am vegetarian/vegan''
• ''No como carne – no como pollo, jamón, chancho, pescado o mariscos'' = ''I do not eat meat – I do not eat chicken, ham, pork, fish or shellfish''
• ''No como productos de origen animal – no como huevos, productos lácteos, or comida cocinada en grasa animal'' = ''I do not eat animal products – no eggs, dairy products or food cooked in animal fat''
Portuguese
• ''Eu sou vegetariano/vegan'' = ''I am vegetarian/vegan''
• ''Não como nada de carne - nem galinha, presunto, porco, peixe ou frutos do mar'' = ''I do not eat any meat – no chicken, ham, pork, fish or shellfish''
• ''Não como produtos de animais – nem ouvos, lacticínios ou comida cozida na gordura do animal'' = ''I do not eat animal products – no eggs, dairy products or food cooked in animal fat''
The other way around, try to suggest some alternatives to fish and meat, such as:
Spanish
• ''Yo como papas/frijoles/arroz/quinoa/aguacate/verduras/ensalada/fruta/nueces'' = ''I do eat potatoes/beans/rice/quinoa/avocado/vegetables/salad/fruit/nuts''
Portuguese
• ''Eu como batatas/feijões/arroz/quinoa/abacate/legumes/salada/fruta/nozes'' = ''I do eat potatoes/beans/rice/quinoa/avocado/vegetables/salad/fruit/nuts''
Vegetarian and vegan restaurants in Latin America
In larger cities in Latin America, it's extremely easy to find vegetarian- and vegan- friendly restaurants. Guidebooks, online resources (such as Happy Cow), and asking your hotel reception or tour guide are usually the safest bet when it comes to researching suitable dining options.
In smaller places it might be slightly harder to find appropriate restaurants. However, there are the usual international chain restaurants that offer Italian and Chinese food which usually provide more options for a meat- and fish- free dish compared to traditional Latin American restaurants. Alternatively, por quilo restaurants in Brazil are extremely popular and offer large buffets – this means that you can choose exactly what you want.
Traditional Vegetarian food in Latin America
Looking for vegetarian-friendly snacks and food? Each country in Latin America feature their own specialities and ingredients to create their signature dishes. Try quesadillas, tortilla soup or frijoles (refried beans) in Mexico. Enjoy vegan empanadas, porontas granados (bean stew) or a quinoa salad in Chile, or have vegetarian arroz tapado (mushrooms on a bed of rice combined with vegetables) or avocado risotto in Peru. In Brazil, tutu com feijão (mashed beans with manioc flour) or pão de queijo (savoury cheese buns) are popular vegetarian dishes, while arepas (fried cheese and corn patties) are in high demand in Colombia. Most of this food is readily available from local restaurants, markets or from street vendors if that suits your fancy.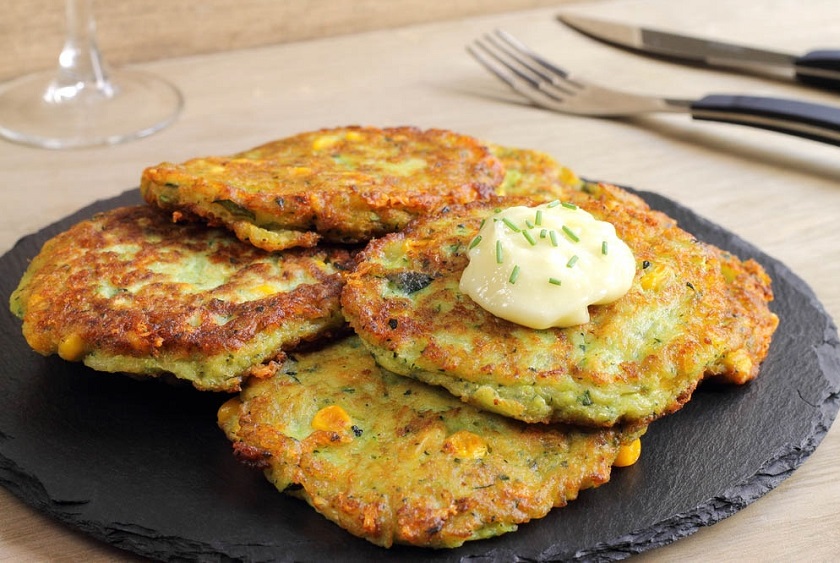 Recipes to try at home
Eager to enjoy a traditional Latin American dish at home? Why not take a look at some of our favourite meat- and fish-free recipes:
Snacks, starters and mains
• Vegan enchiladas with coriander and avocado cream: sweet potato, black bean, spinach and pepper enchiladas
• Uruguayan pascualina: a savoury pie with spinach and egg
• Paraguayan chipa guasu: a cake made with corn grains, cream cheese and eggs
• Ecuadorian potato soup: potato soup with cheese and avocado
• Corn fritters with sour cream dip
• Argentinean provoleta: grilled cheese
• Peruvian potato salad a la huancaína: potato salad with a chilli and cheese sauce
• Avocado quesadillas: flour tortillas with avocado and cheese
• Huevos rancheros: Mexican ranch-style eggs
Desserts
• Mango sorbet with a twist of lime
• Tres leches cake: a soft sponge cake soaked overnight in three types of milk
• Cuban-style flan
• Brazilian and Caribbean tropical fruit cake
Tailor-made holidays
Flexible, custom-made holidays to Latin America created to match your exact requirements: our tailor-made itineraries are as unique as the clients for whom they are designed.
Design my trip