Trekking the Ausangate Circuit
13 November 2019

Guest writer Rosemary Morlin has been travelling with Journey Latin America for over a decade. Below, she tells us about her latest trip, trekking the Ausangate circuit in Peru.
Trekking the Asuangate Circuit
I had long wanted to explore what lay on the other side of Ausangate. My appetite had been whetted by two treks I had done in the area, one round Hatun Queros in 2012 and the Ausangate Lodge Trek in 2014 (which goes to Ausangate Cocha Lake and then doubles back in the shape of a hairpin and ends at Trapiche). I decided it was time to do the Ausangate circuit, which meant high-altitude camping instead of comfortable lodges. I stuffed the duffel bag provided by the trekking company with a thermal base layer, two fleeces, a long-sleeved T-shirt, woollen scarf, gloves and a thin chullo made from alpaca wool. In my rucksack were a rain poncho and a pair of over-trousers. Despite a down-filled sleeping bag and a Thermarest, I still needed to sleep in all my clothes with the exception of my wind-proof jacket and trousers.

I was lucky that I was well acclimatized to the altitude. I had spent time in Ancash and Huánuco at altitudes of over 3,000 metres and two days in Cusco before embarking on the trek. To reduce the effects of altitude sickness, it's essential to drink plenty of water and stay hydrated. Mate de coca will also help, as well as remembering to keep a constant slow walking pace and not trying to get up from a chair or the floor too quickly.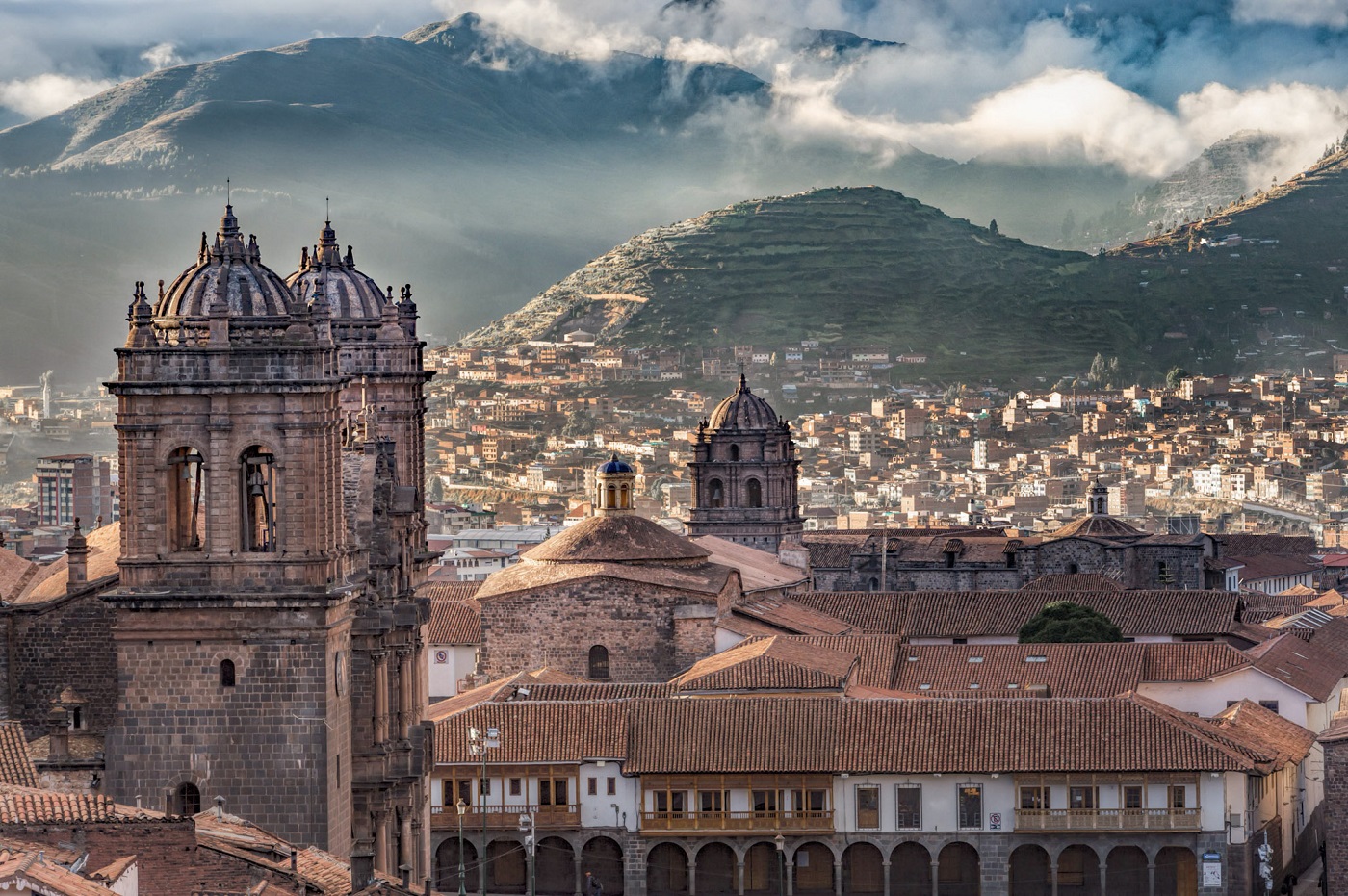 Two days in Cusco helped me to acclimatize to the altitude.

The trek started with a return trip to Rainbow Mountain. When I visited it five years ago, we had it to ourselves. This time we were greeted by a group of enterprising campesinos who had set up stalls selling soft drinks and packets of crisps. We retreated to our camp at Kayrahuiri where I relaxed with some of the locals.
The colourful Rainbow Mountain.

The following day, trekking began in earnest to our next camp at Ausangate lake where we arrived in time for lunch. The camp had a building where we could cook and eat and this was much warmer than the communal tent.

We left camp at 6am the following day in order to clear the Palomani Pass before cloud descended. When we reached the top at 5,200 metres above sea level, the guide handed me three coca leaves symbolizing the Inca trilogy of the sky, earth, and underworld on which I had to make a wish. We then descended to a wide valley to our next camp at Cancha Cancha which had beautiful views of the mountain of Santa Catalina. Just before arriving at the camp, we saw several vizcachas climb up a large rock.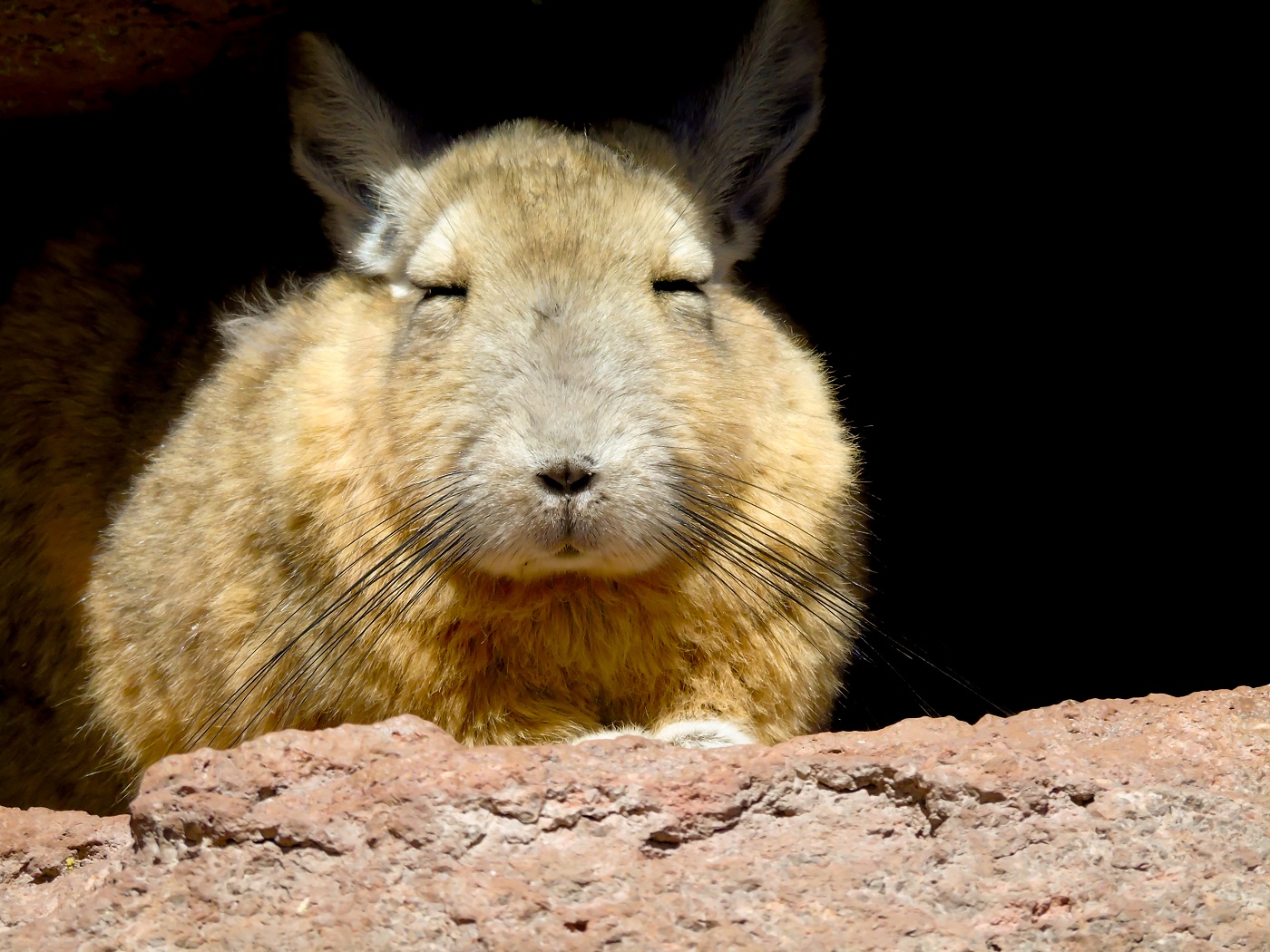 A rabbit-like vizcacha.

We had another early start the next day. As we were encircling Humantilla, a mountain in the Ausangate range, it began to snow heavily and the blizzard continued until we arrived at our next camp at Soraypampa beside one of the seven lakes.

Thunder awoke me in the night and when I peered out of the tent there was snow on the ground. It had melted by the time we left the camp. We then made our way to our final camp at Pacchanta via the Qhampa Pass and Qomercocha lake.

Pacchanta is probably the fastest growing town in the district of Pitumarca, acquiring restaurants and hostels at a steady pace. The guide commented that it would be like Lares in a few years' time. Like Lares, Pacchanta has hot springs but as far as I could see there was only one swimming pool. I couldn't summon up the courage to go in as it was too cold. We had a celebratory lunch of guinea pig. After lunch, I bought an alpaca poncho from a woman selling woven goods and made friends with an orphaned alpaca called Shusita.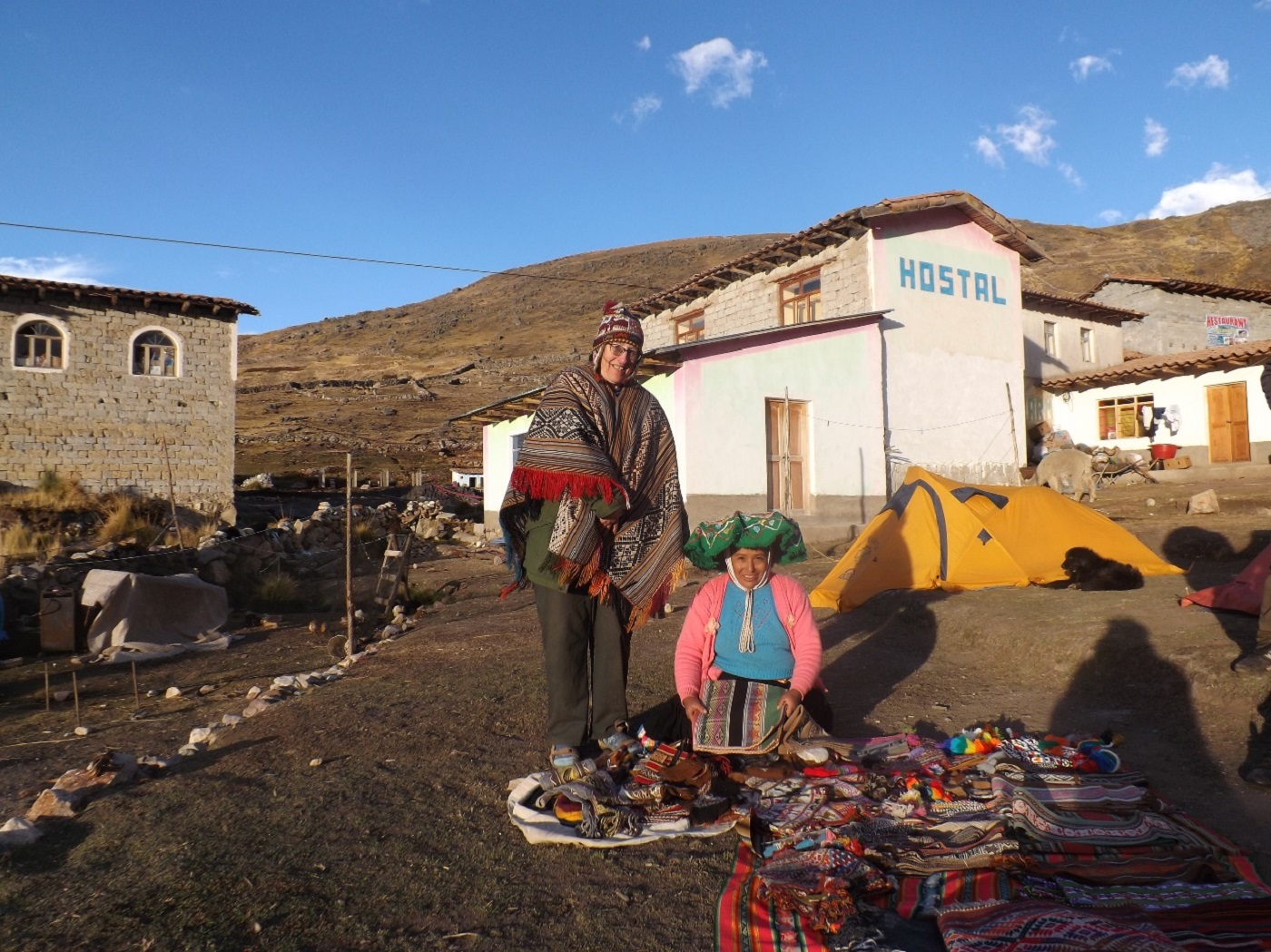 Trying on my new poncho and chullo at the Pacchanta camp.
On our last day, an iced cake appeared on the breakfast table which was a nice surprise. While we were packing up in the sunshine, lorry loads of children began to arrive. In most of South America, 23 September is the day of the student and an excuse for school trips. These children were excited by the prospect of the Pacchanta hot springs, though I wondered how they would all fit in to the pool.
Having said goodbye to the arriero and the cook we made our way back to Cusco via Tinqui, Ocangate, and Urcos on good roads. The Ausangate circuit had been well worth it and high-altitude camping was an incredible part of the adventure.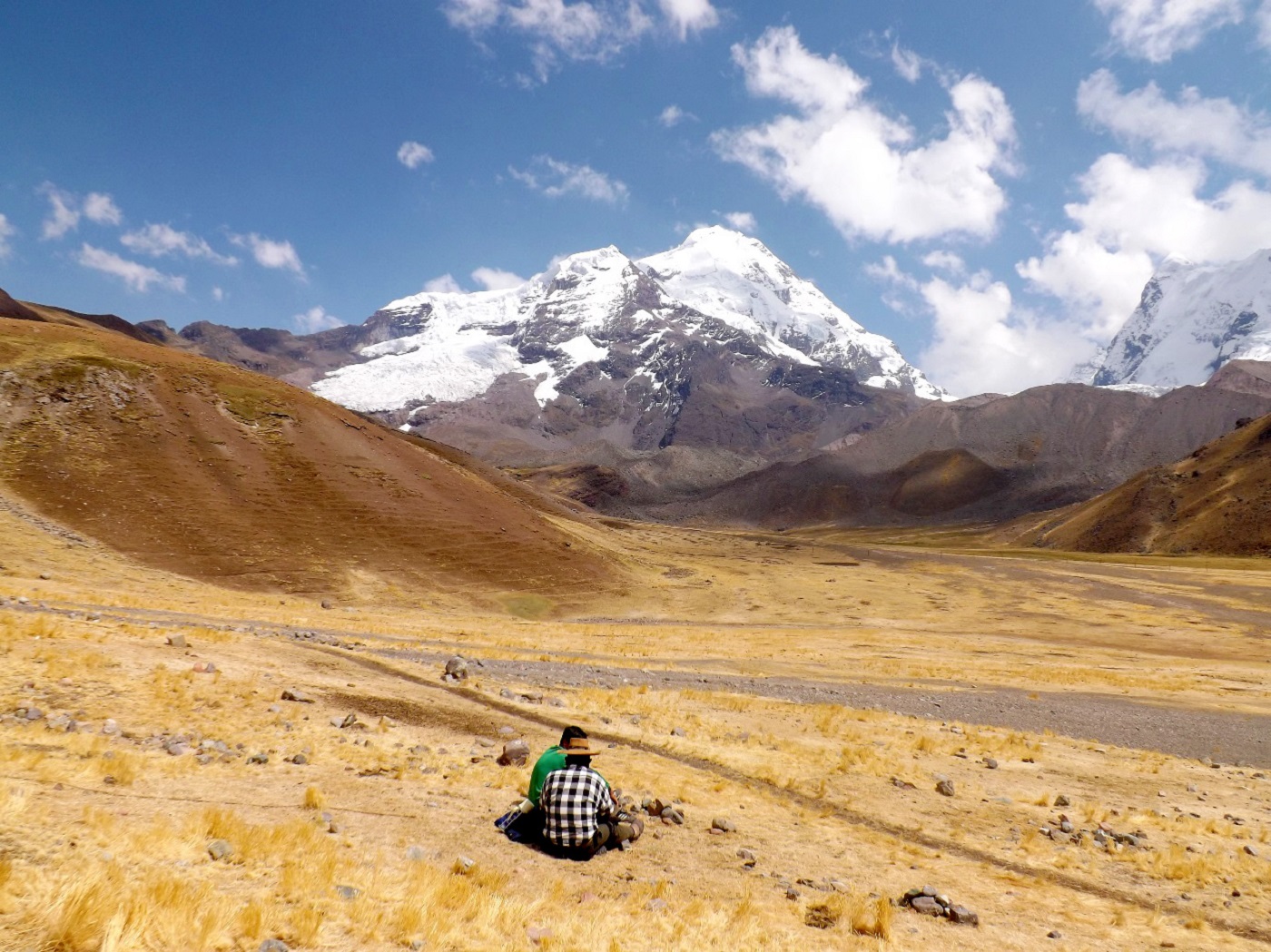 If you want to follow in Rosemary's footsteps, try our Active Peru: The Ausangate Trek Private Journey.
Tailor-made holidays
Flexible, custom-made holidays to Latin America created to match your exact requirements: our tailor-made itineraries are as unique as the clients for whom they are designed.
Design my trip