Top 5 stylish hotels in Latin America
4 April 2017

Read about five of the very best state-of-the-art, luxurious hotels in some of Latin America's most awe-inspiring locations.
Hacienda Vik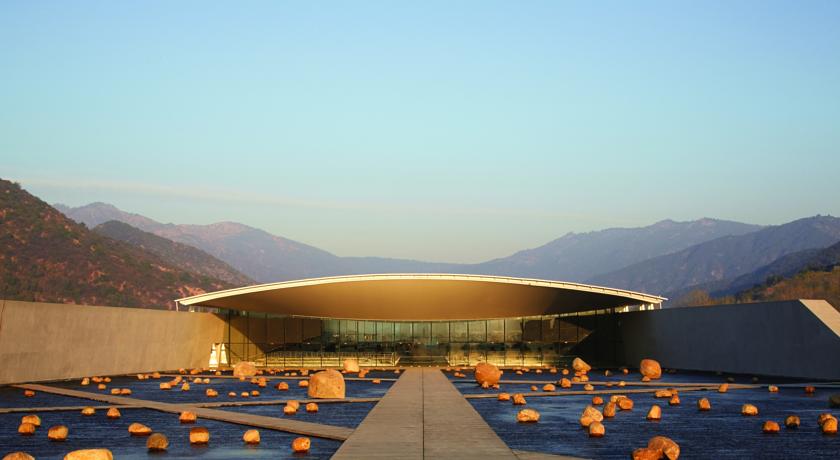 Ultra-luxurious with a contemporary slant that is modern-art focused, the first class Hacienda Viña Vik
in Chile's wine region strives to offer something unique and
idiosyncratic. The Norwegian owner has created a space-age building
with floor-to-ceiling windows which offer stellar views of the vineyard
and forests beyond. With a lovely infinity pool, wine-tasting tours of
the futuristic winery (there's even a wine spa!) and stunning works of
art in each room, this hotel offers state-of-the-art luxury.
Fasano Rio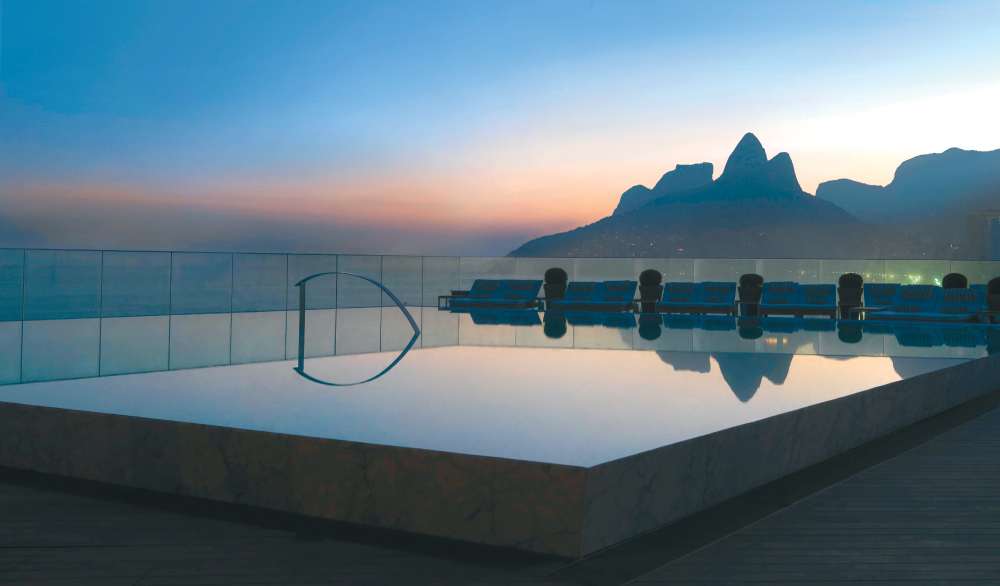 Ipanema beach is one of the most prized addresses in Rio and here you find the super-cool, first class hotel Fasano.
The interior style is the work of renowned French designer Philippe
Starck so you can expect clean lines, unfussy décor and an almost floaty
feel to the ultra-smart accommodation. Another magical feature is the
rooftop infinity pool - overlooked by Ipanema's famous "two brothers"
mountains where you can relax and mingle and perhaps do a bit of
celebrity-spotting.
Tierra Patagonia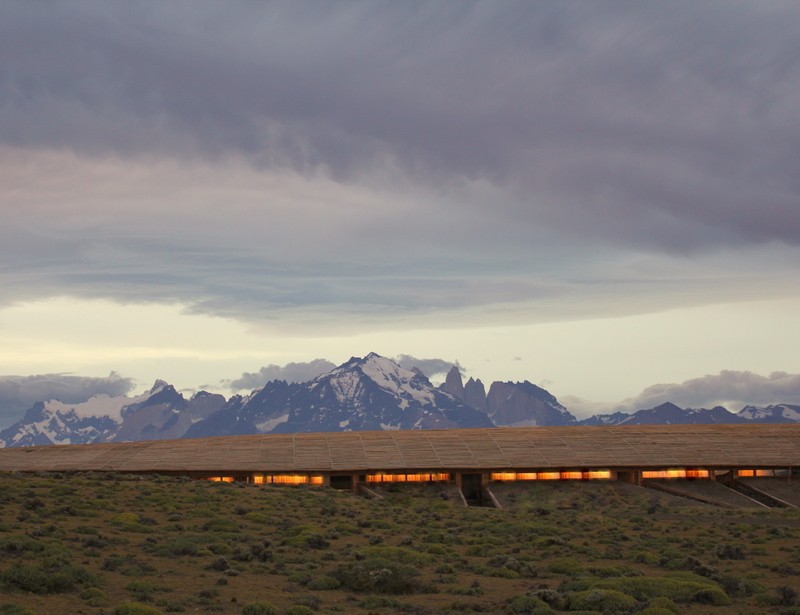 Sitting atop a bluff overlooking Lake Sarmiento and the entirety of the Torres del Paine massif, Tierra Patagonia's location is magical. The hotel's contemporary design was inspired by the stark physical elements of this wildnerness environment and incorporates details that are purely Patagonian such as hand-crafted furnishings using materials from the region and the highest quality workmanship. After a day of excursions you can relax by the warming fire or in the outdoor hot tub and watch the sun set over the peaks.
Titilaka, Peru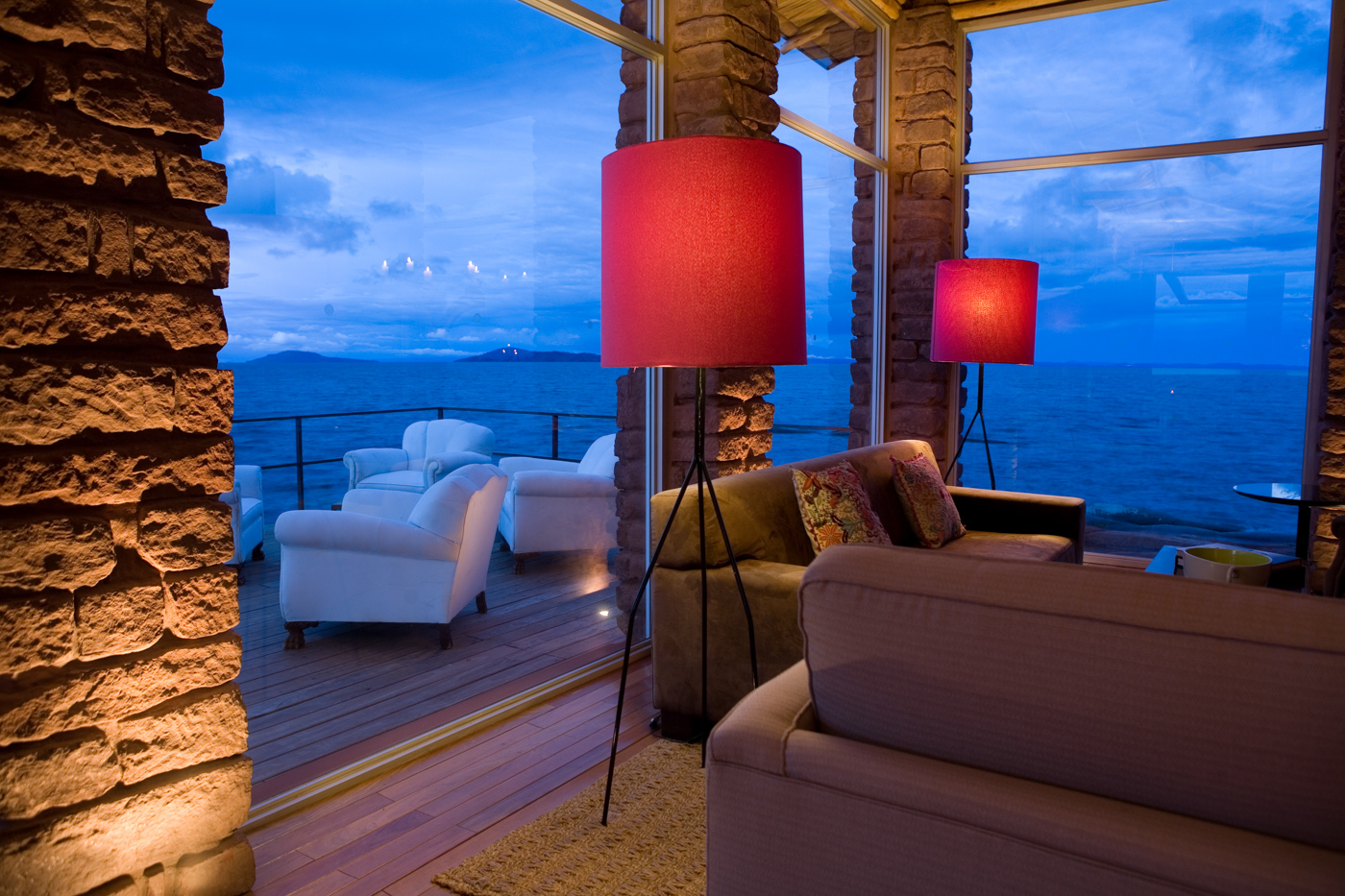 We love the luxury Titilaka set on a pretty peninsula on Lake Titicaca. Its bold, contemporary style manages to complement the rural landscape and its emphasis on meaningful experiences represents a new concept in hospitality on the lakeshore. Highly personalised service means you can choose to dine overlooking the lake on your balcony aside your own open fire or select from a menu of original excursions which keep you away from the tourist crowds.
Mashpi Lodge, Ecuador
The innovative and unique Mashpi Lodge transplants the most state-of-the-art contemporary design and luxury into a breathtaking cloud forest setting. The award-winning hotel was built using the latest in sustainable construction techniques and has been decorated with minimalist features that create a feeling of space and tranquillity. Floor-to-ceiling windows in the top-floor rooms and the innovative restaurant means you are at the same level as the forest canopy – you'll be eye-to-eye with roosting parrots and playful monkeys!
Browse our luxury holidays.
Tailor-made holidays
Flexible, custom-made holidays to Latin America created to match your exact requirements: our tailor-made itineraries are as unique as the clients for whom they are designed.
Design my trip