Overtourism
26 September 2018

What is overtourism?
Ever since the initiation of tourism, the concept has always been associated with certain benefits: it brings enjoyment to people; it stimulates economies and allows for development of rural areas; it educates, and it helps in conserving endangered species, architecture and historical sites. There is however a fine line between the 'right amount' of visitors bringing benefits to a destination and 'too many' visitors creating harm to a destination. The term 'overtourism' was established surprisingly recently and addresses the negative impacts created by too many visitors to a destination. While 'too many' is a rather abstract term, it is usually defined by local residents, business owners, authorities and even visitors themselves. Overtourism has the ability to create physical and visual pollution to a destination, pose threats to culture, heritage, nature and wildlife and can overload infrastructure. As a result, it has the potential of alienating local residents and degrading the overall experience for visitors.
Does this imply that we should stop travelling right now and never leave our homes? No, it certainly does not mean that. It is important to keep in mind that tourism brings a wealth of benefits to destinations too, not to forget its ability to create unforgettable experiences and everlasting memories. The fact that overtourism is being addressed is a good thing, as this paves the way for the creation of innovative solutions to the issue and more possibilities to works toward a better future for locals and visitors alike.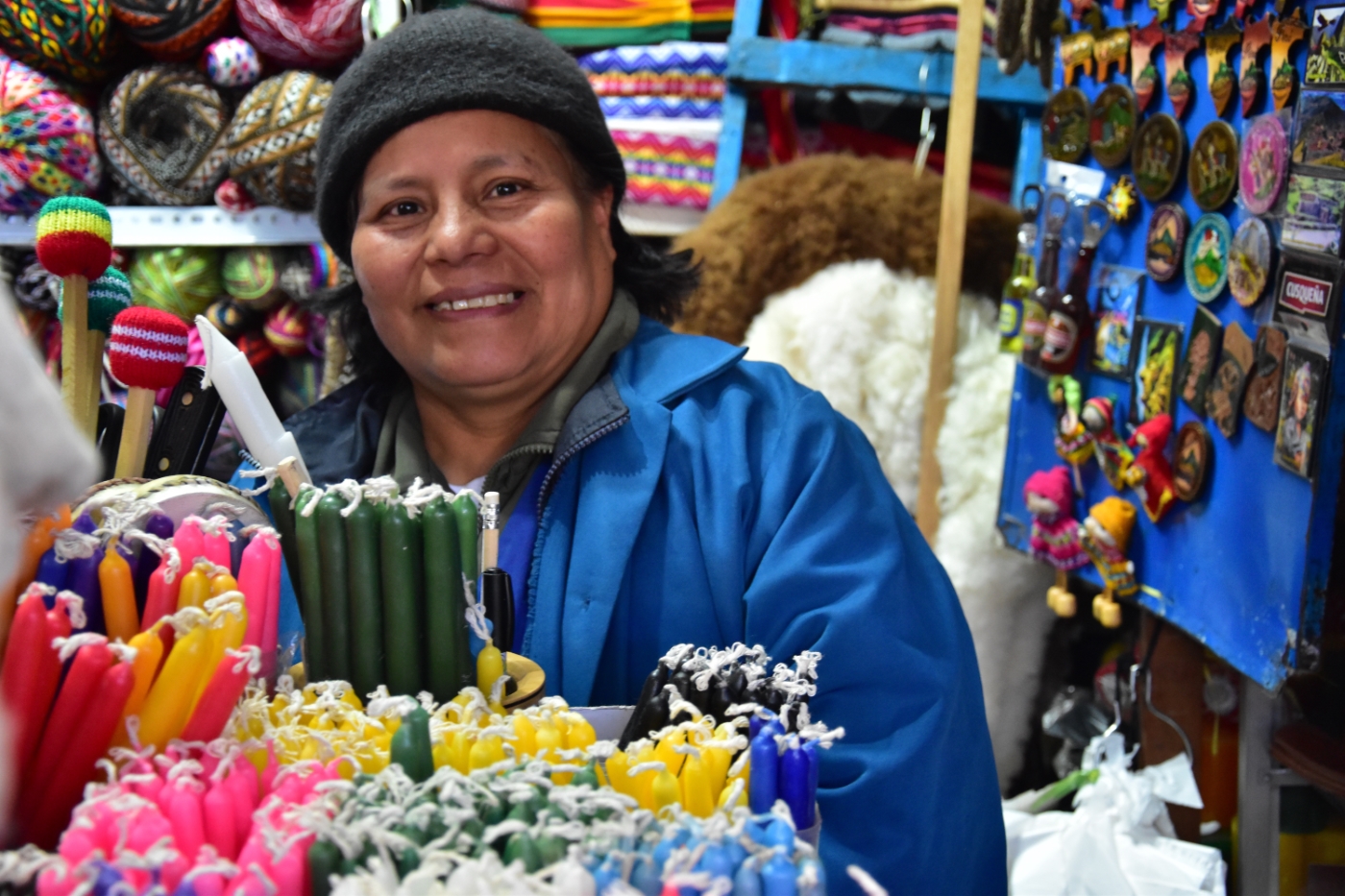 How we can all help to mitigate the negative impacts of tourism
Overtourism is a global challenge and Latin American destinations are affected by it as well. Local bodies and organisations have taken certain measures to limit the burden that overtourism can have on a destination. Time restrictions for sites such as Machu Picchu, visitor number limits for sites and trails such as the Inca Trail and national park entry fees such as for Easter Island and the Galápagos Islands are only a few examples of actions taken to help the cause.
At Journey Latin America we are fully aware of the impacts of tourism and implement our own strategies and actions to contribute positively to destinations in Latin America. We use local guides, and have a preference for locally owned accommodation. What's more, our escorted group tours for example are small on purpose. We cap them at 20 (some tours have a lower maximum), to not only make logistics easier, but it also allows us to stay in more remote and off-the-beaten track places, where tourism might be less developed. We are always keen to offer alternatives to locations that might have already been negatively impacted by overtourism. Instead of taking the Inca Trail for example, why not opt for the Lares trek or reach Machu Picchu by the Salkantay trek? Or combine a stay in Rio de Janeiro with a day trip to visit historic Petropolis, only an hour and a half's drive from the busy heart of Brazil's capital city. It is our 40 years' experience that has provided us with all the knowledge to be able to show off the best off-the-beaten-path experiences. We love bringing people to unique places to immerse in local cultures and see a different side to a region. It gives you the opportunity to experience all parts of a culture rather than simply 'grab and go,' and it takes off some of the strain from the well-developed destinations.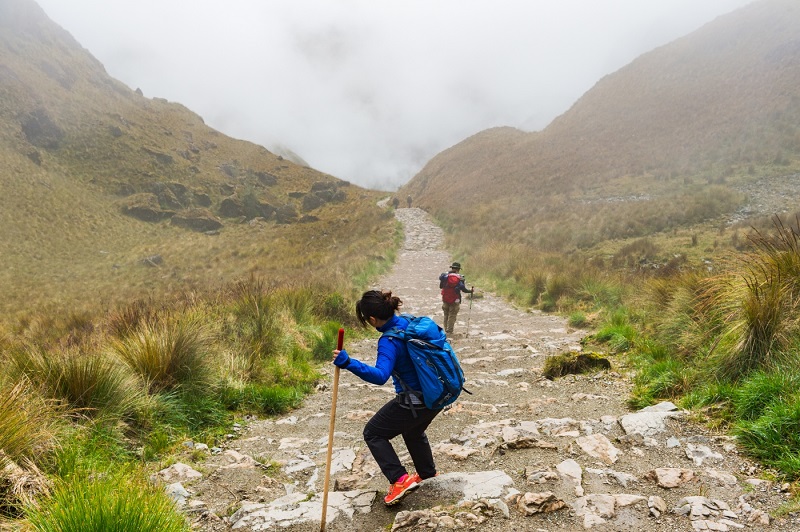 Of course we fully understand (and fully support) that some well-developed places are just too good to miss. So what possible ways are there to enjoy a popular destination, but in a more responsible manner? Travelling outside of peak season is a good example. This is more pleasant for you as a visitor, less stressful for residents and puts less pressure on infrastructure and on cultural, natural and heritage sites. While the peak season for Machu Picchu for example is between May and October, when the sun shines with just a little rain, December to April are great months to visit as well: the fields are full of crops and offer a more succulent tableau. Or while high summer (Dec-Feb) attracts most visitors to Patagonia thanks to longer days, open accessibility to remote regions and the best chance of good weather, the region can be particularly beautiful in spring (Oct-Nov) and autumn (Marc-Apr), when there are far fewer tourists and the weather can still be pleasant. Winter in Torres del Paine (mid-May-mid-Sep) has its own unique attractions, including more wildlife and an almost empty park.
While visiting certain locations during the off-peak season might be appealing, it is not always a possibility. If you are thinking of visiting popular destinations in peak times, you can simply take a few basic, but effective, steps to contribute to mitigating the negative impacts of tourism. Following the national parks' regulations and guidelines, not leaving any litter behind and staying on dedicated roads and paths are only a few examples. For more tips on how you can help contribute to the positive effects of tourism, visit our '8 ways you can help' page.
Refilling your water bottle is another way you can help to reduce the tourism footprint. Did you know that on a two-week holiday you could (on average) be buying 28 single use, plastic bottles of water – not only will that be costing you around £30, it also has a huge impact on the management of plastic waste. The problem comes when you want to drink safe, fresh water whilst you're aware. For that reason we have partnered with Water-To-Go to offer our customers a solution; safe drinking water from a reusable bottle. The bottle features a unique filter system technology and eliminates 99.9% of all bacteria, viruses, chlorine, fluoride and heavy metals such as lead, as well as contaminants like pesticides: so you can fill up your bottle from any tap or stream. For Journey Latin America clients, we are offering a 50% discount on Water To Go bottles meaning they cost just £12 each. You'd also receive a discount on any future purchases with WTG for filters or bottles using a special Journey Latin America code! Ask your Travel Consultant for more details.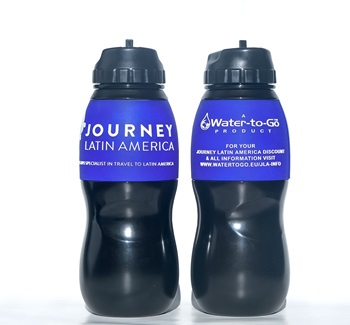 Not only are we keen to look after the environment. Our experienced Travel Consultants and Expert Guides on-site are always happy to provide you with tips on local restaurants, bars, shops and markets to visit as well – making sure that local businesses are being supported financially and creating more authentic experiences for you as a visitor.
By travelling with Journey Latin America you also support local foundations that invest in areas where tourist numbers are high. The projects run by the LATA Foundation for examples focus on education and training, health, community development and conservation throughout Latin America. Furthermore, as part of our commitment to the conservation of the unique Galápagos ecosystem, Journey Latin America is delighted to offer one year's membership to the Galápagos Conservation Trust to anyone booking a Galápagos Islands holiday. This is the only UK registered charity to focus exclusively on the conservation and sustainability of the Galápagos archipelago. And finally, as a member of the Association of Independent Tour Operators (AITO), we are dedicated to promoting an ethical and sustainable approach to travel. We were naturally delighted when we were named as one of the first operators to win the maximum Sustainable Travel Award.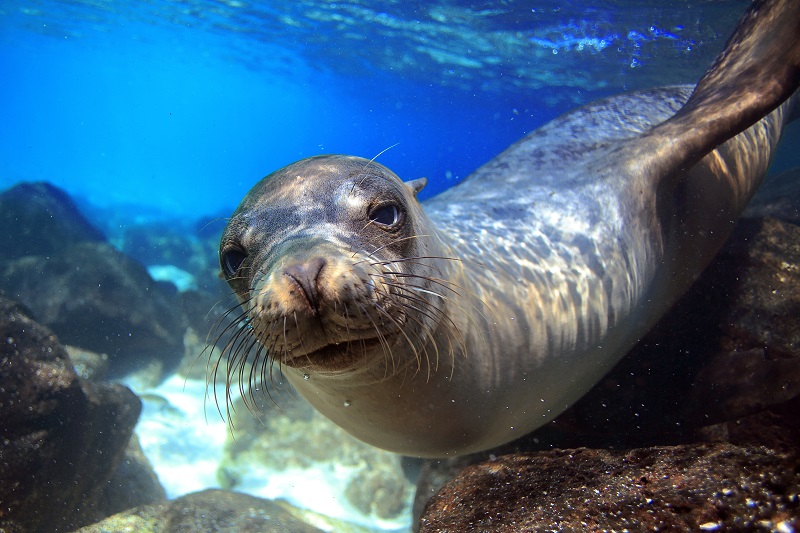 In short, we can all help contributing to a better future for destinations and local communities. By keeping up-to-date with the latest developments and by travelling in a responsible way we can enhance the benefits that tourism brings to a destination and all enjoy it.
Tailor-made holidays
Flexible, custom-made holidays to Latin America created to match your exact requirements: our tailor-made itineraries are as unique as the clients for whom they are designed.
Design my trip