I visited Cuba around 10 years ago and have been fortunate enough to visit again recently. While my first trip was only a short stopover en route to Central America, it was enough time to make me see that the changes that have taken place over the years are pronounced.
For a start, it was clear that there are many more tourists visiting and, while this has admittedly put strain on the country's limited resources, Havana and Trinidad in particular felt much more accustomed to foreign visitors.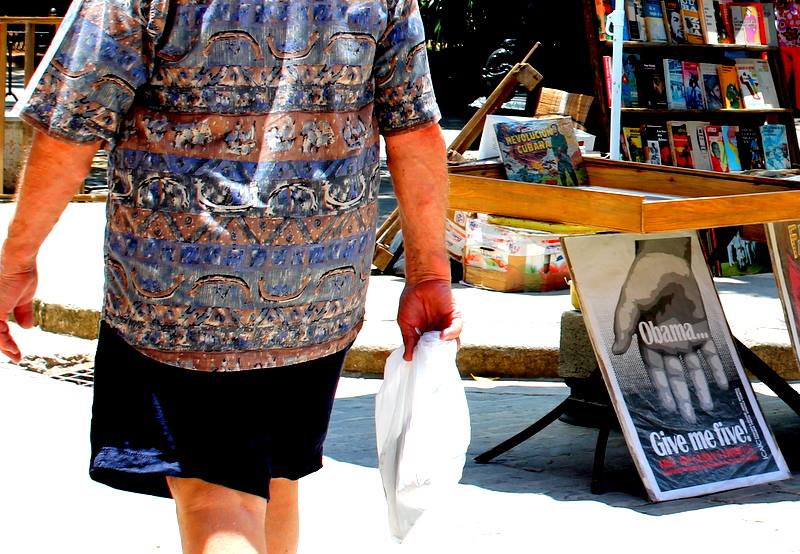 Bars and restaurants in the historic centres are plentiful and have improved, both in terms of service and the food that's served. Dishes remain quite bland due to the lack of spices available but some of the private paladares were really quite good. Many of the beautiful buildings in Havana have been, and continue to be, renovated and it is fascinating to see the 'before and after' posters outside some of these buildings.
Money

In terms of tourist infrastructure, there have been marked improvements – though low water pressure, ageing appliances and power outages remain. There are ATMs in Havana and other main tourist cities such as Trinidad and Santiago de Cuba but their reliability is questionable as they often run out of money; I therefore wouldn't recommend relying solely upon debit cards but would make use of the banks or exchange houses (cadecas) which accept British pounds. It follows that visitors to Cuba should carry as much cash in small denomination notes of sterling as their travel insurance policy covers. These are changed into pesos convertibles – CUCs – a Cuban "dollar". (Note that there is a two-tiered currency and Cuban nationals use a peso cubano).
It is worth checking with your bank before you travel to confirm that your debit/credit cards will work in Cuba as those issued by US banks are still not accepted. Visa is more widely accepted than Mastercard and travellers' cheques are very difficult to exchange so it is not worth considering taking them.
It is useful to keep hold of loose change as tipping is very much common practice and appreciated. In addition, public bathrooms (and some restaurants and bars) have cleaners who sit outside and request a small payment (usually 0.25CUC) before allowing you to enter. This is strictly observed and you are unlikely to obtain change from larger denominations.
Telecommunications

Telecommunication infrastructure is also improving though reception on mobile phones can still be erratic and dependent upon your UK provider's relationship with CUBACEL. I found that local, pay-as-you-go SIM cards were not available but you can buy phone cards for use on public telephones at the Empresa de Telecomunicaciones de Cuba S.A (ETECSA), which are usually located in or around the central plazas and will probably be your best bet if you need to call home.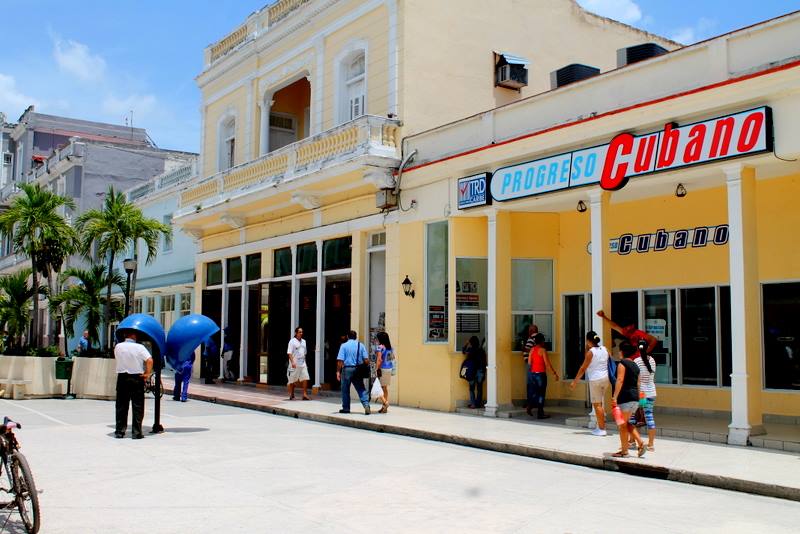 Internet and Wifi access is now available in most towns (usually around the central plaza) and in decent-sized hotels. However, it is currently only available in the hotel common areas and not in rooms. As a result of the limited Wifi areas you see many Cubans and tourists alike congregating outside hotels staring at their phones! If staying connected is essential, be aware that bandwidth is weak and connection unreliable. To access Wifi you first need to purchase a NAUTA scratch card from either a hotel reception desk or ETECSA office. The cards give you a code for one hour's worth of internet and generally cost 2CUC per card – though some hotels charge up to 4CUC.
General changes
I was asked to note down some of the more apparent changes in recent years and, without doubt, this principally relates to a relaxation of private ownership laws. Casas particulares and paladares are much more commonplace and obvious for the visitor since the legalization of many private businesses in 2011. Entrepreneurs and small enterprises have thrived; for example, there are more classic American cars driving through the streets as taxi drivers acknowledge that tourists prefer to travel in these vehicles – it also offers more potential to charge higher fares.
Liberalisation has inevitably created some friction within the economy with more people seeking the tourist pound and access to the peso convertible and it was noticeable that a number of the guides and owners of casas particulares formerly studied or worked as academics and English teachers but have now left the education system in favour of tourism. It remains to be seen if further liberalisation of the economy will create a political vacuum as a result of people becoming less reliant upon the state – but the government does still seem to retain legitimacy and support from the people I spoke with.
Browse our Cuba holidays.
Tailor-made holidays
Flexible, custom-made holidays to Latin America created to match your exact requirements: our tailor-made itineraries are as unique as the clients for whom they are designed.
Design my trip