Heading off the beaten track in Costa Rica
18 September 2017

Sarapiuí is a large area in the north-east of Costa Rica, home to a number of national parks including the enormous Braulio Carrillo National Park. It's not currently part of the usual tourist trail in Costa Rica which is why Natalie and I have come to investigate what there is to do here and why you should visit.
It's an area that will please most people going to Costa Rica as it's a fantastic place for spotting birds and wildlife as well as being a great base for adventure sports such as white water rafting. We were fortunate enough to do both of these activities during our stay.
The water rafting was a great experience – lasting about three hours, we were in a raft with our guide David who showed us how to paddle and gave us a safety briefing and Kevin who was in the safety kayak alongside us for the duration. The rapids were around grade II-III as it was the beginning of the rainy season. We paddled, ducked down in the boat going over the bigger rapids and at calmer points you can get out for a swim. A snack of fresh watermelon and pineapple provided a welcome break mid-way through the trip. Towards the ends, the heavens opened, giving way to some of the heaviest rain I have ever seen (and having lived in south-east Asia during monsoon season, I have seen a lot of rain!) but we bravely paddled through it to a much welcomed warm towel at the end. It's a fantastic excursion for anyone looking for some adventure, kids and adults alike.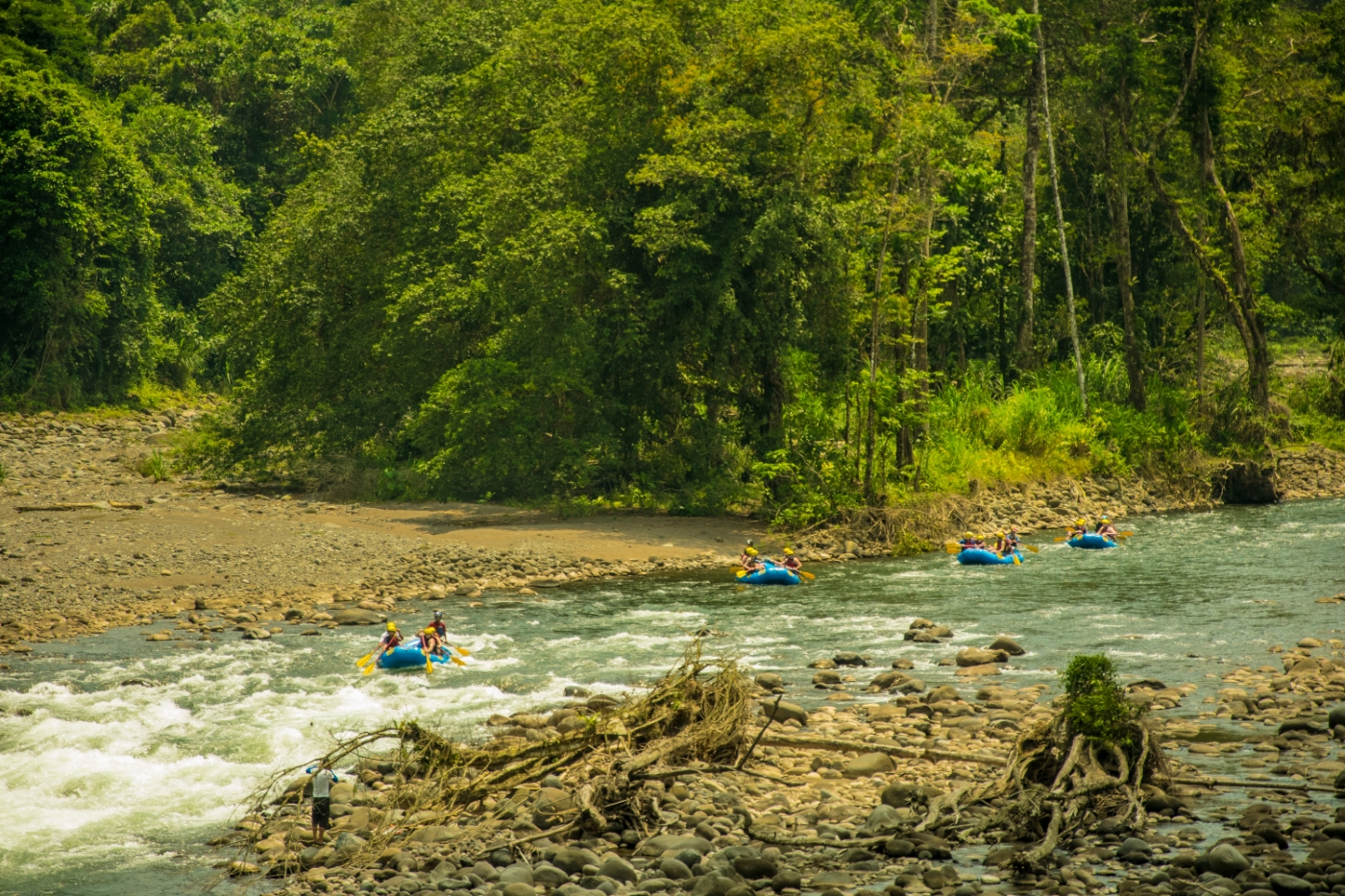 The next day, with the sun out, we took a more sedate trip to La Selva Biological Research Station. Originally set up in the 1950s, the research centre is now one of the most important sites in the world for research on tropical rainforest. As such, your naturalist guide will be an expert on the wildlife to be found in the area and importantly will have eyes trained to see birds, snakes and other wildlife that to the layman would be completely missed. The walk we did lasted around 3 hours, making frequent stops to see arboreal snakes, white bats and whole host of birds. Incredibly, the guides can see birds through the dense foliage and they all carry a telescope which they can set at amazing speed for you to see the birds before they flit off again. Highlights included seeing a baby owl and a toucan which had caught a snake and was beating it to death on a branch so he could eat it.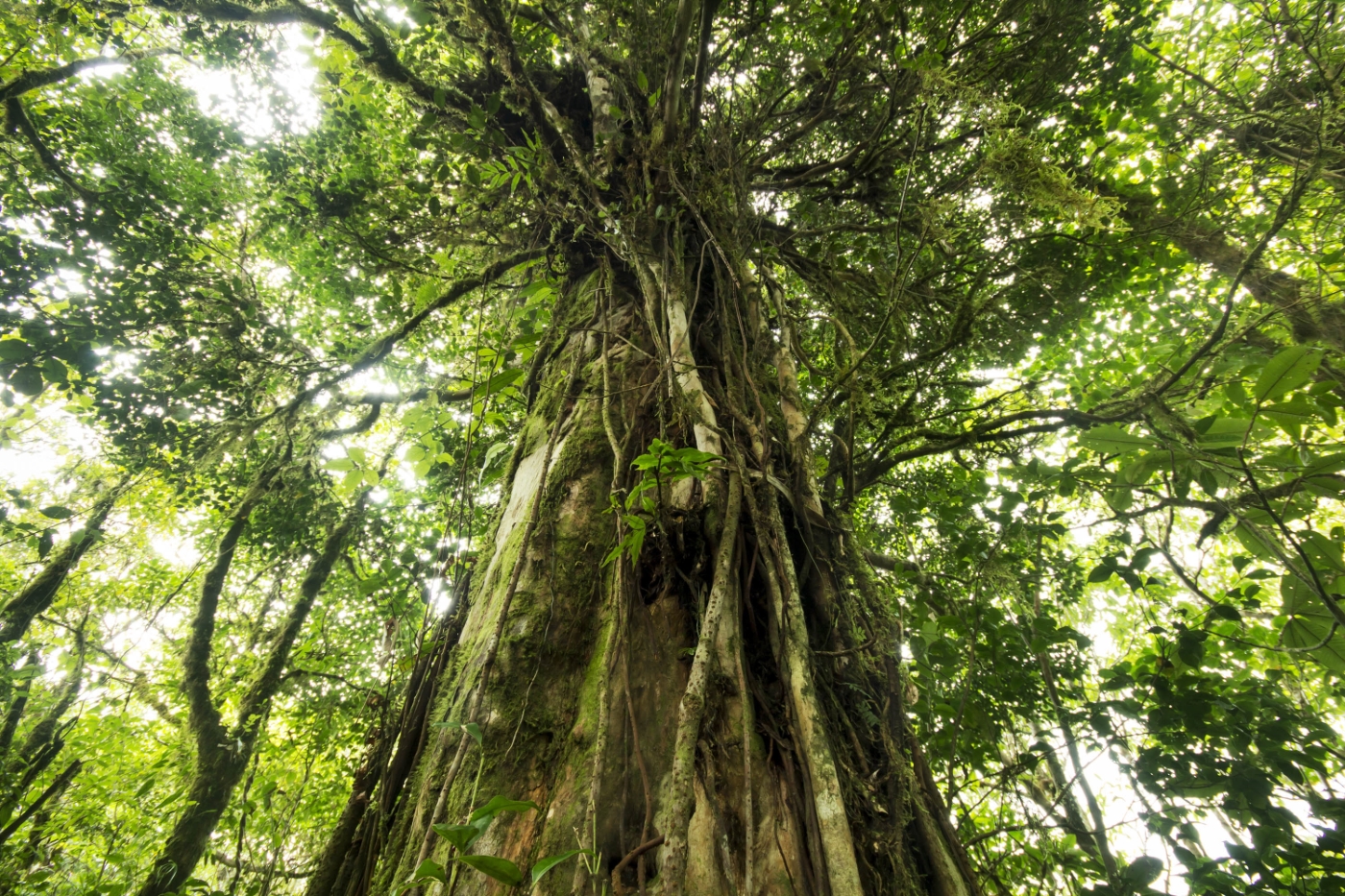 In terms of accommodation, serious birders can stay at the research centre in simple but comfortable accommodation with en suite bathrooms and then get up early in the morning to see the birds. It's a good kilometre walk from the rooms to the research station where you would have breakfast so staying here is a good option if you have a hire car.
A 20-minute drive from La Selva, for those with more general wildlife interest or just wanting something more comfortable, there is the friendly, family-run Quinta de Sarapiquí or the colonial-style Hacienda de la Isla, both of which have extensive grounds and swimming pools where you can relax after your day's adventure sports of wildlife walks.
Overall, it's a great place to visit on your trip to Costa Rica, easily accessible from San Jose or Tortuguero and now very close to Arenal since a new road has opened linking the two areas. It's quieter than the classic tourist destinations in Costa Rica in terms of visitor numbers which is nice in a country that can be very busy with tourists and it's a great base for birders and people looking for activities and suits couples and families alike.
Discover this less-visted region on our Self-drive Costa Rica: Coast to coast adventures.
Save
Tailor-made holidays
Flexible, custom-made holidays to Latin America created to match your exact requirements: our tailor-made itineraries are as unique as the clients for whom they are designed.
Design my trip