Getting to know Bolivia: Part three
22 November 2016

Journey Latin America client David Mason shares his tales of travelling across Bolivia.
I like Sucre very much indeed. My guide there, who stayed with me until I left Uyuni for La Paz, was a delight. Multi-talented as he was – he was a trained photographer, a musician and no mean raconteur – there were few dull, or even quiet, moments in his company. He insisted on calling me 'Don David' and kept me constantly on my toes. Potosí was interesting although I'm glad I didn't stay in the town itself. The combination of altitude and traffic pollution took enough of a toll on my lungs as it was. The Museo Cayara Hotel was, however, lovely. We were the only guests and got a private guided tour of the museum to boot. Actually, I had no problems with altitude at all – other than the need to walk a bit slower than is my custom. In Peru I'd had the odd headache and suffered a bit of a diminution of appetite but I didn't even have those very mild symptoms on this occasion. Whether that was because I was able to acclimatise a little more gradually on this trip, or because I have lost over seven kilos in weight since my Peru trip, I don't know.
The Salar de Uyuni was incredible. I got to visit the Isla Incahuasi, with its extraordinary cactus forest, and it was there we took our picnic lunch, lovingly prepared and presented by driver and guide. The Luna Salada was an experience – not least the bedroom floor of loose salt that made you feels as though you were getting out of bed onto a beach.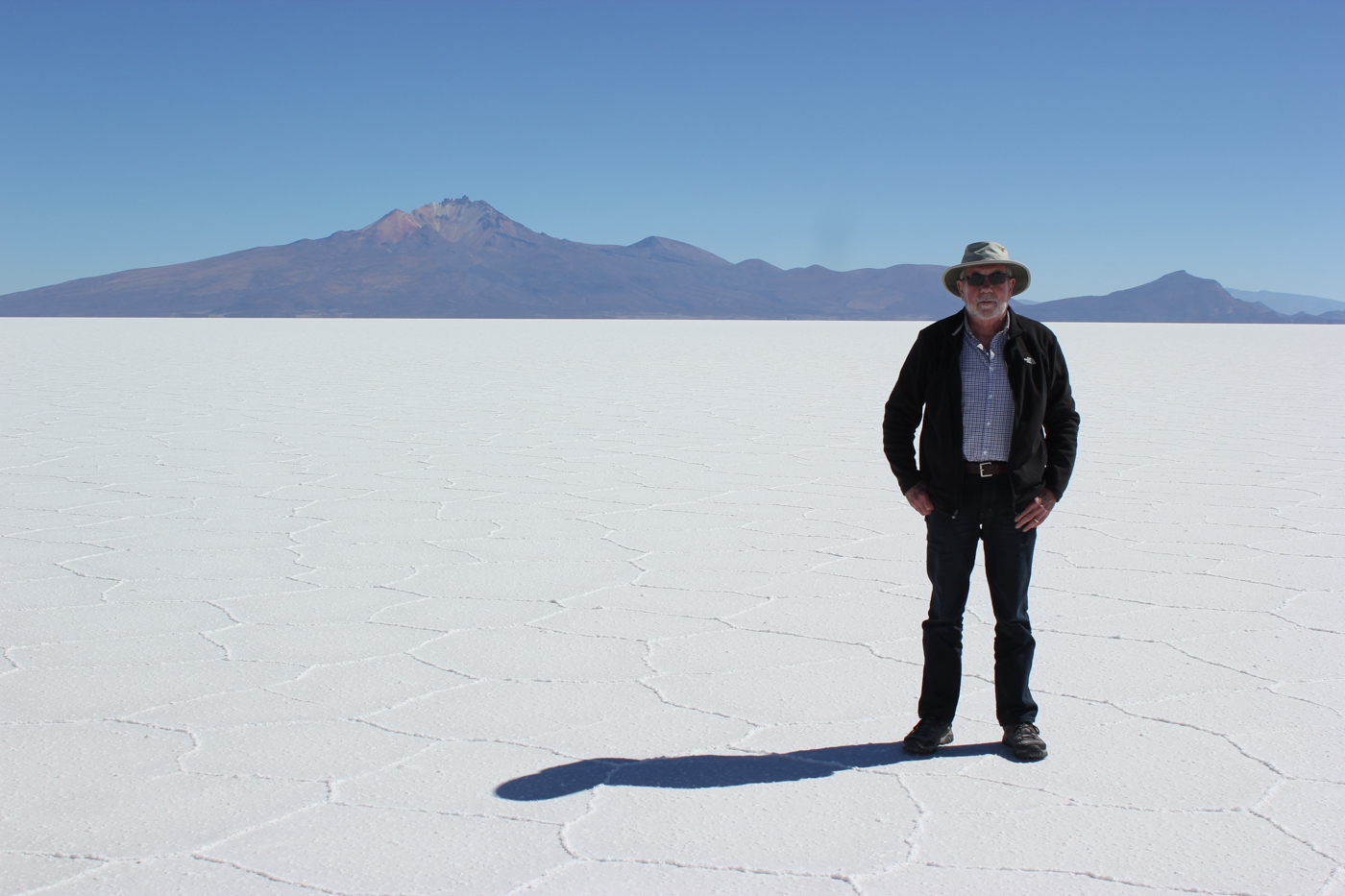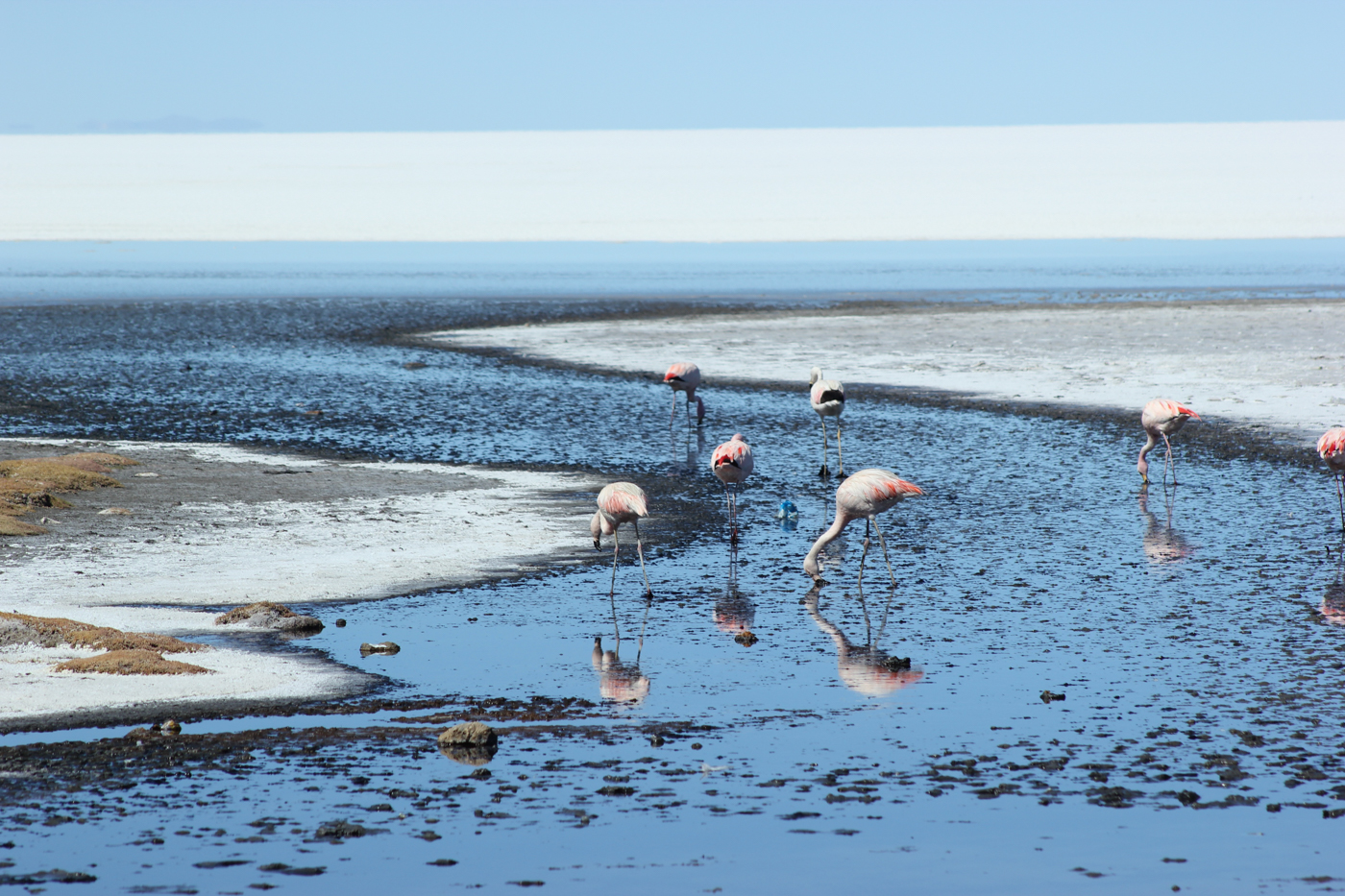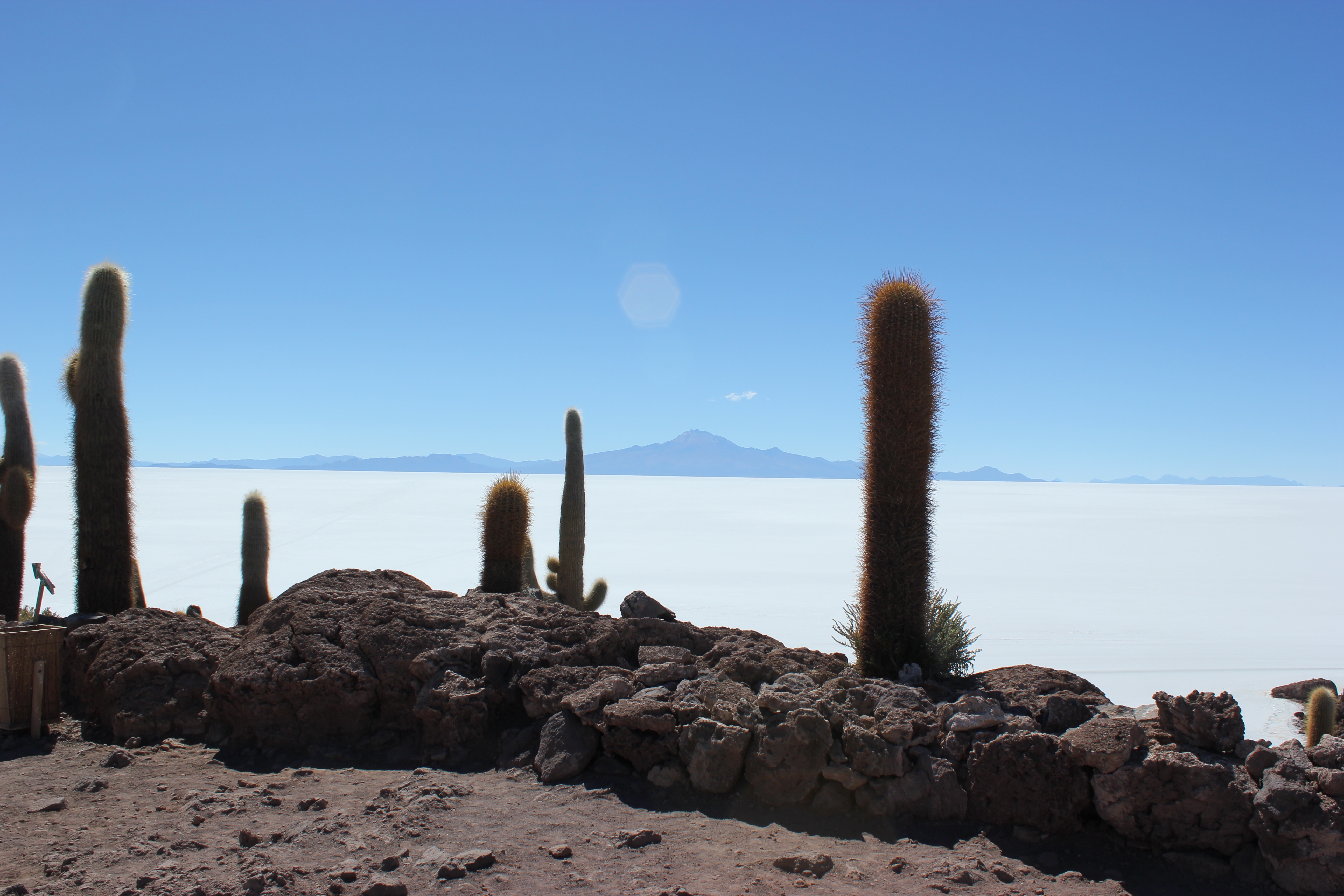 Finally there was La Paz, which was a place I didn't fall instantly in love with. Partly this was a matter of the high level of traffic pollution, combined with high temperatures and altitude. More significantly, on my first walk around town after my arrival I had my first ever encounter with a pickpocket. It was the classic situation, someone distracted my attention and my wallet was swiftly extracted from my pocket. Fortunately, it is my practice when travelling to use a wallet equipped with a cord that attaches to my belt. My first indication of what had happened, therefore, was when I felt my wallet dangling around my knees. I confess to having found this a slightly unnerving experience and retreated to my hotel where I decided to have dinner rather than risk going out in the evening. The following day, however, I gave myself a good talking to and resumed my customary practice of exploring new places by walking around them. I was a little more alert to crowds than hitherto but, having got over the initial shock, reminded myself that the same thing could easily have happened to me in London or, indeed, Nottingham. After that, the city gradually grew on me and I soon felt as at home as I do in most places I visit.
Then it was back to Lima and thence home. The phrase 'holiday of a lifetime' is both a cliché and overused but I don't think there's a better concise way of capturing how I feel about the three weeks I spent in Bolivia. My head is full of information and new experiences and I was, by the end, quite tired but there is nothing I would have left out – not even the succession of very early morning starts! I am generally not someone who finds it easy to sleep when travelling – even in business class – but I slept for seven of the twelve hours of my flight from Lima to Amsterdam. I arrived home still buzzing, sad that it was all over but happy to see Helen who is dreading me making her look at the more than 800 photographs I have taken!
There is a great deal more I could bore you with but I'll refrain from making an even bigger dent in your day but I do have just one more final thought: Bolivia has confirmed my view that there is one item of equipment in particular which should be in everyone's luggage – a universal sink plug!
Read part one and part two of David's trip.
Inspired by David's trip? Follow in his footsteps with our Signature Bolivia: The final frontier holiday.
Tailor-made holidays
Flexible, custom-made holidays to Latin America created to match your exact requirements: our tailor-made itineraries are as unique as the clients for whom they are designed.
Design my trip