Our favourite value holidays
25 March 2018

Saving money certainly doesn't have to affect the holiday experience in a negative way. On the contrary even, eating in authentic restaurants, staying in small, family-run guesthouses and travelling on local buses and other shared transport all help to keep costs down, but they also bring you closer to the true essence of the region. Not to mention that the incredible landscapes, fascinating cultures and a warm and friendly welcome everywhere you go come for free in Latin America.
Our value holidays suit the independent-minded traveller, with must-see highlights and the flexibility to explore freely with few pre-planned excursions or guided tours. And in the meantime, we're here to provide exceptional customer service, insider tricks and support whenever you need it.
1. Value Central America: Costa Rica, Guatemala and Belize – Private journey – 15 days
Our Value Central America holiday is an adventure-packed trip covering three countries in Central America that couldn't be more different. You'll start in Costa Rica, famous for its amazing national parks, coffee and eco-tourism. Visit Poás Volcano, one of the deepest active volcanoes in the world, and hike the nature reserve in Monteverde. Your next stop will be Guatemala, where culture and ancient history will be the focus, with visits to colonial Antigua, traditional fishing villages and the Mayan ruins at Tikal. Finally, your stay in English-speaking Belize provides adventurous activities aplenty, including wildlife watching, snorkelling and a guided tour in the mystical Actun Tunichil Muknal Cave.

2. Value Ecuador and Galapagos: At a glance – Private journey – 9 days
A holiday to the remote Pacific Galápagos Islands doesn't have to be prohibitively expensive. While cruising on a yacht can remain quite pricey, you now have the option of a land-based visit, where you can get to know one or two islands more intimately. On our Value Ecuador and Galapagos holiday, you've plenty of time to explore UNESCO World Heritage Site Quito and the countryside before you're whisked off to one of the most picturesque routes in Latin America, Valley of the Volcanoes. Fly to the Galápagos Islands where you'll stay on Santa Cruz Island. Visit the Charles Darwin Research Station, the Highlands and Tortuga Bay or dip into the plenty of sporting activities available, including mountain biking, snorkelling, sea kayaking and more.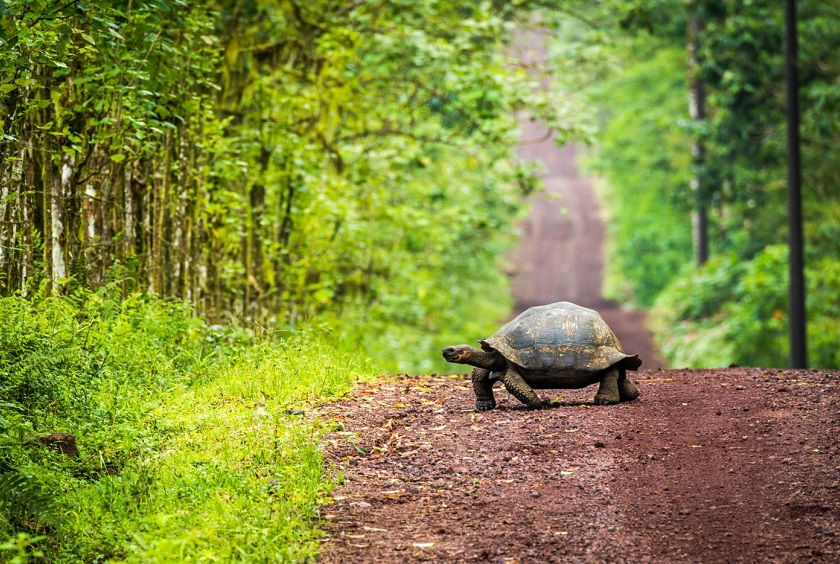 3. Value Mexico: Highlights of Mexico City and the Yucatán – Private journey – 12 days
With our Value Mexico: Highlights of Mexico City and the Yucatán, we've picked out a few highlights to introduce you to this immense country that features deserts, mountains, jungles, colonial towns and much more. Your first stay is in the vibrant capital of Mexico City, before you visit historical Cuernavaca and Taxco. The next leg of the trip takes you to Mérida, the capital of the Yucatán Peninsula. This beautiful city is the base for excursions to the Mayan ruins of Uxmal and Kabah, as well as the grandest of all Mayan sites, Chichén Itzá. A visit to Mexico wouldn't be complete without a stay in Caribbean Playa del Carmen on the Mayan Riviera. Spend a few days at leisure on the beach or undertake one of the many activities and excursions, including scuba diving and visits to Mayan ruins.
4. Value Patagonia: Journey to the Glaciers – Private journey – 14 days
Our Value Patagonia: Journey to the glaciers holiday allows you to really get under the skin of the incredible landscapes of this region. A vast and scarcely-populated wilderness of outstanding natural beauty welcomes you on the border of southern Chile and Argentina. Hike the Desolation Pass in the Lake District, stay in fixed dome tents in the midst of Torres del Paine National Park and take a boat cruise on the lake of Perito Moreno Glacier. The views leave you breathless, as snow-topped mountain peaks rise high above you and the ice of the glaciers surround you. Start your trip in bustling Santiago and finish your holiday in cosmopolitan Buenos Aires to complete your introduction to Patagonia.
5. Jacana: Crossing the continent – Group journey – 19 days
Jacana: Crossing the continent takes you on an epic journey from the Atlantic to the Pacific in just under three weeks. Experience a great variety in culture, history and ever-changing scenery as you travel through Brazil, Argentina, Paraguay, Bolivia and Peru. There's so much to explore, including vibrant Rio de Janeiro, the thundering Iguazú Falls, through to the sapphire waters of Lake Titicaca and the inspiring Inca sites in Peru. See the world-famous statue of Christ the Redeemer up close, take a city tour of La Paz and Cusco, or go white water rafting on the Urubamba River. This holiday is an excellent way of getting a taste of South America, its highlights and great diversity.
Tailor-made holidays
Flexible, custom-made holidays to Latin America created to match your exact requirements: our tailor-made itineraries are as unique as the clients for whom they are designed.
Design my trip