Is a trip to Colombia's Rosario Islands worthwhile?
8 July 2018
Is a trip to Colombia's Rosario Islands worthwhile? Travel Consultant Annerys Hockley travelled there to find out.
Twenty seven picture-perfect islands, pristine coral reefs, tiny islets with white sand beaches and calm turquoise waters, it's no wonder the Rosario Islands remain one of Colombia's top attractions.
Over the years, however, I'd heard mixed reports about the archipelago; some claiming it was a tacky day trip from Cartagena, whilst others concluding it was a true holiday highlight; so when I found myself in Colombia on an educational trip in April, I relished the opportunity to see what the fuss, if any, was all about.
Located 35km from the beautifully preserved colonial city of Cartagena in the Caribbean Sea, the Rosario Islands National Park is easily reached by boat. The journey time varies according to sea conditions taking, on average, 45 minutes to one hour.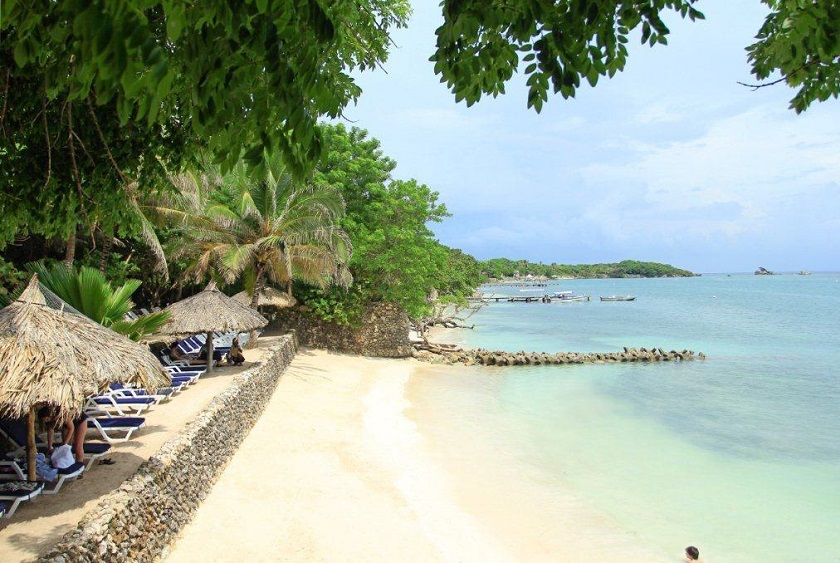 We docked on Isla Grande where I was welcomed with a refreshing fruit cocktail and our guide informed us about the various excursions available. Owing to the coral reefs, snorkelling and diving are naturally amongst the most popular activities to do here. Home to calcareous algae, anemones, sponges, dusters, and sea lilies, you can spot exotic marine life including spadefish, clown fish, barracuda, moray eels, and manta rays.
In addition to the underwater activities, there are several guided ecological trails offering the chance to see plenty of wildlife such as iguanas and pelicans, as well as many bird species. You can also kayak among the majestic mangrove tunnels or take a boat trip around the islands. If you just want to relax and enjoy the views, then kick back in a hammock or on one of the many sun loungers – there's even a beach spa for you to indulge in a treatment or two.
For lunch, which was included in the price of the tour, we feasted on fresh fish, delicious coconut rice and a zesty salad.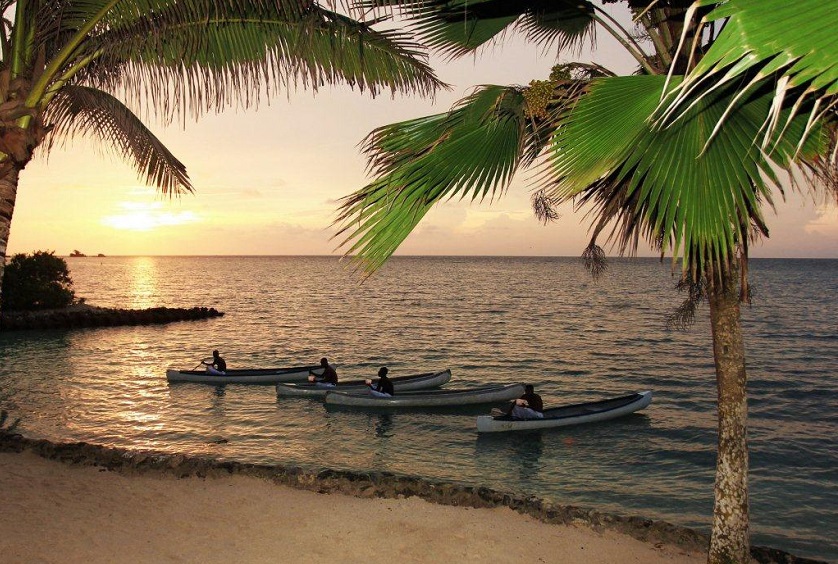 The return to Cartagena was around 4pm which made it a long day considering you embark at 9am. For that reason, if you can spare the time, I would highly recommend staying on the island for at least a couple of nights. If you do, you'll have the opportunity to swim in Laguna Encantada, famous for the stunning and surreal spectacle of phosphorescent plankton which, on a dark, star-free night, seem to glow and oscillate with light at every touch of the water. Swimming in the lagoon at night and watching tiny green lights dance around your body must be one of the most unique and memorable experiences to be had on Earth and one that would make this trip all the more worthwhile.
What to take:
Cash
Hat
Sunscreen
Sunglasses
Mosquito repellent
Note: Snorkelling equipment is provided on the snorkel tours and beach towels are provided.
When to go:
Thanks to the mild Caribbean climate it's possible to visit year-round. The best time to visit the archipelago is during the dry summer months - December through February - but be aware that hotels can fill up quickly around this time.

This trip is suitable for clients of all ages, particularly those who are nature- and sea lovers. Visit the Rosario Islands on our Signature Colombia: Culture and coffee Undiscovered Colombia, Providencia and Panama City holidays or on the Weaverbird: Spirit of Colombia escorted group tour.
Tailor-made holidays
Flexible, custom-made holidays to Latin America created to match your exact requirements: our tailor-made itineraries are as unique as the clients for whom they are designed.
Design my trip