No matter how lovely and festive the build-up to Christmas can be, there is no avoiding that winters can be long, dark and cold, so we felt the need to share our top winter festivals. Festivals are a great reason to go to Latin America: they bring out the true, vibrant flare of this diverse, broad continent. From firework-spectating on Rio's renowned party beach, to taking part in ancient rituals and traditions - we can tempt every type of traveller!
December



New Year on Copacabana beach, Brazil




The Brazilians understand parties, hence the nationwide festival fever which strikes during Carnival. We've said it before and we'll say it again: attending this world-renowned celebration is a magical way to bring in the New Year. Last year, Journey Latin America's tour leader Jessica Dennehy experienced the fireworks first-hand and described the fireworks as 'more of a theatrical performance' as boats perform a routine in unison out at sea. Jessica's insider tip is to wear white to the celebrations as it's a symbol of luck, oh... and don't forget copious champagne!
January



Alasitas Fair in La Paz, Bolivia



Alasitas means 'buy from me' in Aymara, spoken by the Aymara people of the Andes. The 'buy from me' sentiment is at the core of this three-week fair. Dating back to the spring equinox it historically took place in September when the campesinos would pray for a good crop in the coming year.



As with a lot of Latin American traditions this festival underwent some shifts during the Spanish colonial period and is now celebrated for three-weeks starting on 24th January. The previous act of praying for 'abundance' in the fields, has been adapted into a gaudy mockery of the original with miniature objects cluttering the fair. The miniatures which are blessed range from mini laptops, to cars and houses and even mini suitcases which promise a year filled with travel. This authentic ritualistic fair provides a culturally enhancing dimension to a holiday and is sure to life your spirits.



Early February
Virgen de la Candelaria in Puno, Peru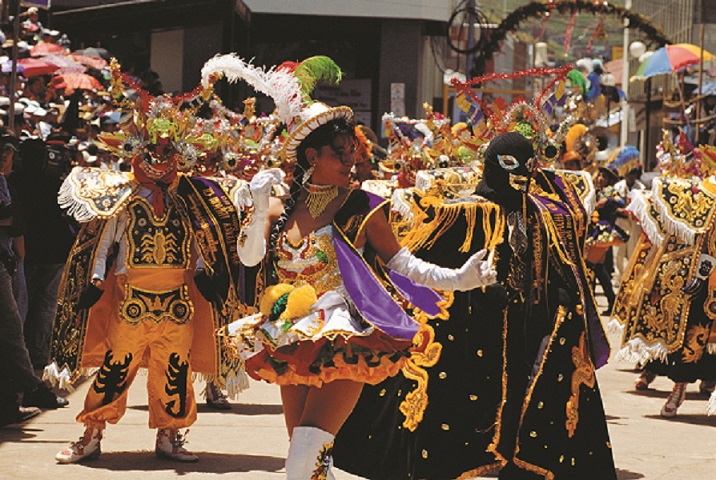 One of the largest festivals in South America, the vibrant festival is colourful and full of music, dancing and traditional Andean dress. The festival takes place to honour the Virgen of Candelaria, patron saint of the city of Puno and occurs in the first fortnight of every February.

Late February



Carnival in Brazil







Enjoy taking in the wild, fanciful performances from the sidelines or let go of your inhibitions and enter into the parade! Commonly referred to as the world's biggest party, it's a fantastic way to escape the dregs of winter in Britain and soak up the vibrancy of Brazil. In Rio de Janeiro, indian costumes and African beats are the base of the celebrations in a rebellious show of indigenous identity.
Tailor-made holidays
Flexible, custom-made holidays to Latin America created to match your exact requirements: our tailor-made itineraries are as unique as the clients for whom they are designed.
Design my trip