Back
Visit a Venezuelan-chocolate factory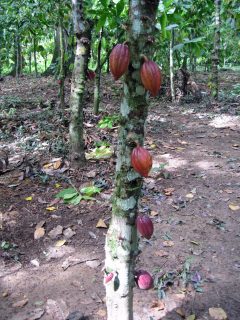 See the chocolate-making process first hand at a rural cocoa plantation.
Aside from being a veritable Caribbean paradise, the Paria peninsula is famed for its superior chocolate products. Chocolatiers prize the criollo cocoa produced here due to its quality and lack of bitterness.
Head inland for an insight into the chocolate production process at a rustic cocoa plantation, where chocoholics can surround themselves with their favourite substance in all its guises, from beans still ripening on the tree to delicious bars and the hacienda's signature chocolate drink.
Venezuela
Caribbean coast and islands