Back
Take a tour by classic car in Uruguay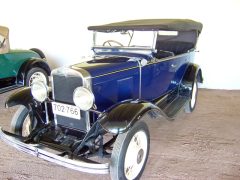 Enjoy a chauffeur-driven ride in a vintage or classic car in Montevideo or the Uruguayan wine country.
Vintage and classic cars are still spotted on the roads of this sleepy little country, and you have the opportunity to be driven by a local driver in a vehicle which has maintained all of its original features and offers real nostalgic charm - possibly a 1927 Chrysler sedan, 1929 Chevrolet convertible or a 1930s Ford A sedan deluxe.
You can cruise the streets of Montevideo, stopping off to visit several of the rather grand public buildings, some of which date back to the Spanish colonial era. Take a look at the football stadium, pause at Plaza Virgilio for excellent views over the city and drive along the coast road.
Alternatively, or in addition, head out of town to one of the vineyards nestling amidst bucolic surroundings worlds away from the hustle and bustle of the city. Begin with a tour around the vineyard to learn about the wine production process and move on to the wine cellar where you can savour a selection of the wines which are putting Uruguay on the map, including its signature Tannats.
Uruguay
Montevideo
Holidays Take a tour by classic car in Uruguay
From expertly designed Private Journeys to trail-blazing Group Tours, browse our range of carefully crafted holidays.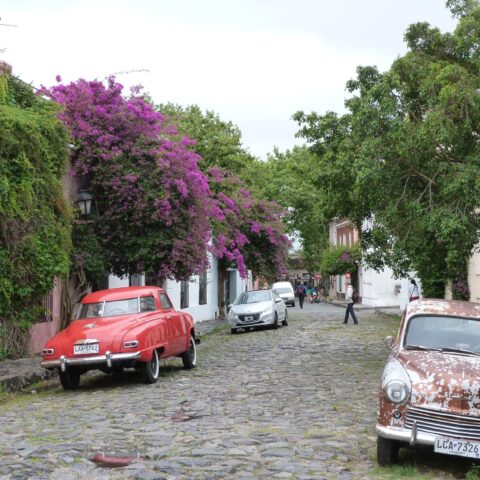 Private Journeys