Back
Visit pre-Inca cities and temples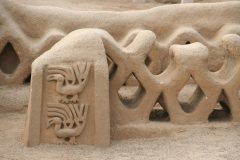 Discover the fascinating and important sites of Chan Chan and the Huacas del Sol, de la Luna and del Dragón on a tour exploring the archaeological heritage of the north.
Trujillo was a cradle for some of Peru's most important ancient cultures, whose people left a legacy of fascinating archaeological sites. Relatively few visitors make it to this region, but that's their loss and your gain – these hugely significant ruins are yours to explore in peace.
On this archaeological tour you'll begin by visiting the 1,500-year-old Huacas del Sol and de la Luna, two religious structures whose walls are made up of thousands of moulded adobe bricks and decorated with extraordinary friezes. After briefly stopping to take note of a much more recent era in Trujillo's history at the Spanish-built Plaza de Armas, you continue to the Archaeological Museum to put the ruins into context. Next you visit the pre-Inca temple of Huaca del Dragón before taking lunch at Huanchaco Bay, where local fishermen still set sail in reed skiffs whose design dates back to the Mochicas.
Your tour concludes with a guided visit to the remarkable adobe city of Chan Chan, the ancient capital of the Chimú civilisation. It was built well over a millennium ago but the dry northern climate has preserved its solid sandy walls and ornate carvings in near-perfect condition.
Peru
Northern Peru
Holidays Visit pre-Inca cities and temples
From expertly designed Private Journeys to trail-blazing Group Tours, browse our range of carefully crafted holidays.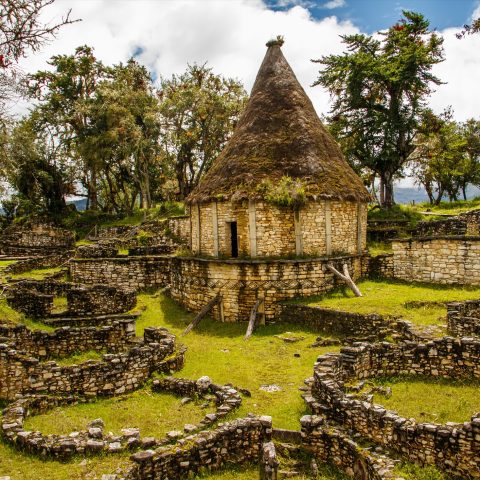 Private Journeys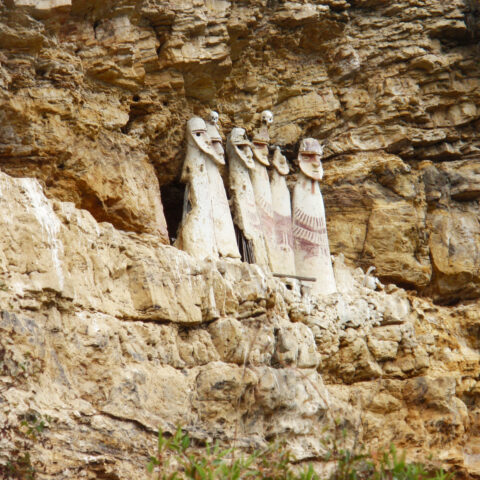 Group - Discovery
Private Journeys