Back
See Karajia's sarcophagi in the cliffs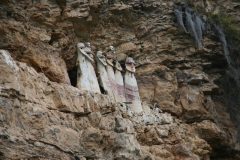 View the unique sarcophagi of ancient chieftains set into the cliff face at Karajía and the Village of the Dead.
The mysterious figures standing guard over a cliff face at Karajía reveal a morbid detail on second glance: human skulls perch on top of their stern, mask-like faces. These are in fact the unique tombs of ancient chieftains, part of the Chachapoya culture which was contemporary with the Incas. Set into this remote and inaccessible cliff, the striking sarcophagi face east to greet the rising sun.
If there is time you may also be able to travel deeper into the tranquil countryside, to stop at the Pueblo de los Muertos, or 'Village of the Dead', where a collection of mounds topped with depictions of human faces marks another burial site.
Peru
Northern Peru
Holidays See Karajia's sarcophagi in the cliffs
From expertly designed Private Journeys to trail-blazing Group Tours, browse our range of carefully crafted holidays.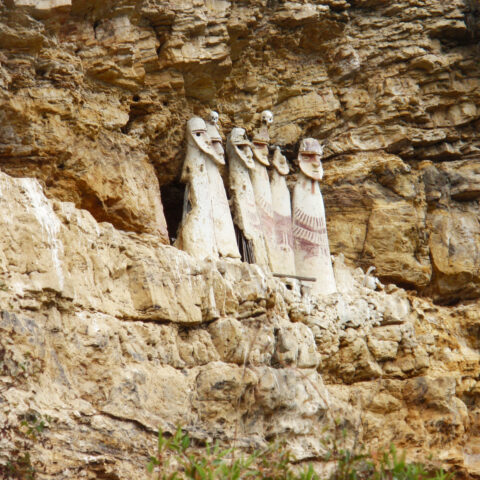 Group - Discovery
Private Journeys