Back
Hotel El Convento
Atmospheric 17th century convent transformed into an enchanting, art-filled hotel with landscaped gardens enclosed by a tranquil courtyard.
Hotel El Convento, an atmospheric former convent enjoys a prime location, just a stone's throw from the main square and cathedral. It retains a sense of the city's colonial past without being stuffy, mixing a striking, carefully chosen collection of antiques with more modern furnishings and works of art.
Room décor is rustic yet contemporary with white or exposed brick walls, wood-beamed ceilings and cool terracotta tiled floors. Many original architectural features of the 17th century building have been retained and the simple white and jade colour scheme allows them to shine.
Landscaped gardens lie within the confines of the large courtyard (once the convent's cloister), with grand palm trees rising high above the tiled roofs and shady colonnaded walkways. There is a small pool overlooked by tropical greenery, and a pleasant restaurant and bar area.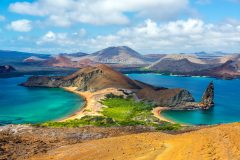 What our clients say
Lovely Courtyard.

Lovely setting ,convenient for centre of town. Would have eaten in restaurant, but always empty, so no atmosphere

Beautiful small hotel in a great location on quiet street opposite wonderful old monastery. Succession of small courtyards and gardens with small pool.

An interesting room in a well located small hotel. Very good restaurant.

"This is a hotel where with some staff training and a refurbishment of the rooms it would improve immediately! poor food in restaurant. staff surly. excellent pool area and v…

An excellent boutique type hotel. Would happily stay there again.
Our Expert's Opinion