Back
Con Corazon
Friendly and welcoming hotel in the heart of Granada. All profits go towards local schools and social causes.
Three blocks from Granada's lively colonial plaza, friendly Con Corazon hotel is run by a charitable foundation that invests all profits into local schools and social causes.
There are 15 simply decorated, air-conditioned rooms with a cosy, homely atmosphere. Guests are welcome to chat and eat together with local staff in an informal, relaxed atmosphere.
There's a pool with a sunny patio area, hammocks for whiling away lazy afternoons and a library where books can be exchanged. The restaurant is open from Tuesday to Saturday serving Nicaraguan cuisine and freshly ground local coffee.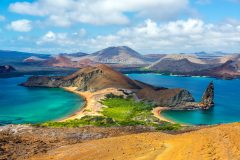 What our clients say
We really enjoyed Granada and the hotel had a great concept supporting education in the region from their profits. We really got behind this..
Our Expert's Opinion