Back
Copper Canyon zipline and cable car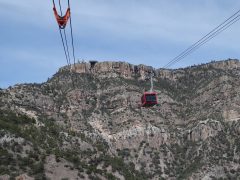 Observe the untamed mountain scenery of the Copper canyon from the air on a zipline and cable car.
The cable car ride over the yawning gulf of the Copper Canyon in Mexico is a superb way to enjoy expansive panoramic views over the cliffs, plateaux, boulder fields and ravines which compose the wild landscape. There are two 60-passenger cars which depart from the railway station viewpoint at Divisidero, finishing the journey at a stop 2.7km away. The ride takes just 5- 10 minutes, with the driver pointing out points of interest. Upon arrival you have time to take photos before you take the cable car back.
If you are feeling more adventurous you can descend into the bosom of the canyon on a series of seven zip-lines and two hanging bridges, a thrilling ride of around 90mins. You are provided with safety equipment and there's always a guide ahead of you: if you prefer you can travel in tandem with one. The longest zipline is 1,130m. The views throughout are breathtaking - literally. You then take the cable car back up to the rim of the canyon.
Mexico
Copper Canyon
Holidays Copper Canyon zipline and cable car
From expertly designed Private Journeys to trail-blazing Group Tours, browse our range of carefully crafted holidays.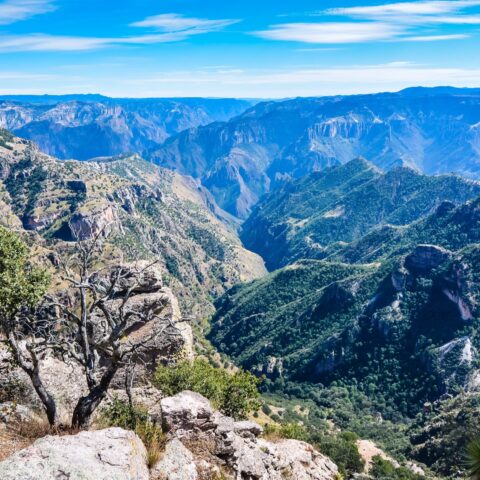 Private Journeys