Back
Visit the Yucatan's colonial haciendas and bathe in limestone cenotes
Take a memorable dip in one of the Yucatán peninsula's distinctive turquoise limestone sinkholes and visit a hacienda brimming with colonial character.
Rather like Swiss cheese, the Yucatán landmass is honeycombed with holes: over 3,000 cenotes, a type of sinkhole characteristic of the peninsula. Formed by underground rivers, these atmospheric limestone grottoes contain clear turquoise water and their walls are often draped with tree roots straining to reach the water below. They are also shrouded in the mysticism of the ancient Maya, who revered them as entrances to the underworld of Xibalba.
The Yucatán's cenotes make for fabulous swimming: with a snorkel you can even observe a wondrous sculptural display of stalactites and stalagmites within their cool depths. There are countless cenotes to visit across the peninsula, but one of our favourite options is to explore the dual pools of the Cenotes de Abala, where you can clamber down into contrasting chambers to swim beneath sheer walls dripping with foliage or surrounded by extraordinary rock formations.
Bookend your bathing experience with visits to haciendas dating back to the colonial era, characterised by grand colonial architecture and reflecting the prosperity engendered by the 19th century sisal boom.
Mexico
Caribbean coast: Riviera Maya and Holbox
Holidays Visit the Yucatan's colonial haciendas and bathe in limestone cenotes
From expertly designed Private Journeys to trail-blazing Group Tours, browse our range of carefully crafted holidays.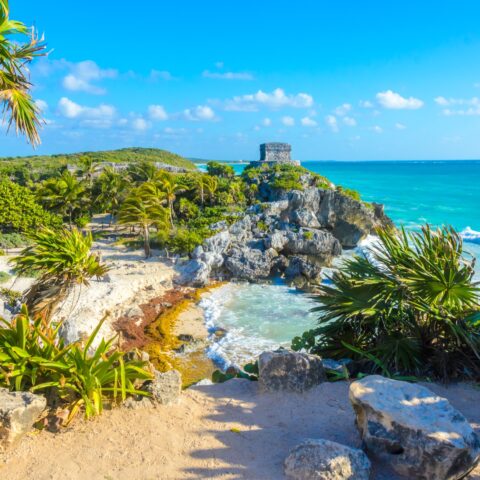 Private Journeys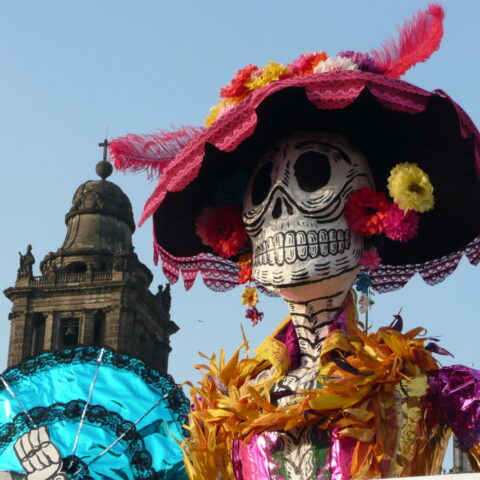 Private Journeys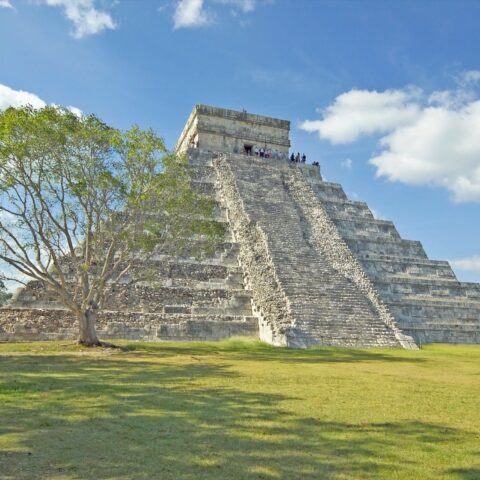 Private Journeys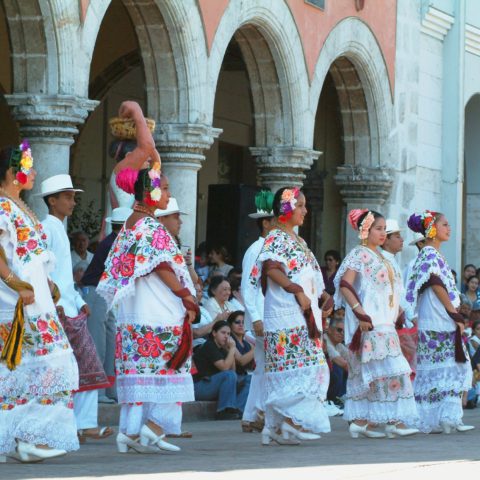 Private Journeys