Back
Viceroy Riviera Maya
Exclusive, discreet and unashamedly luxurious beach retreat, offering stylish accommodation in individual thatched villas, each with its own private plunge pool.
The Viceroy Riviera Maya occupies an idyllic stretch of white sand a short drive from Playa del Carmen. There are 30 individual thatched stone villas, each with a private plunge pool, open air shower and tranquil private terrace. Exclusive and discreet, it's an ideal place for a honeymoon or simply to relax in peace and quiet.
Each villa is enclosed in a garden of jungle-like foliage, very much in keeping with the area's native vegetation. Inside, the rooms are exquisitely decorated in relaxed, contemporary style, with wooden furniture, high-quality textiles and carefully chosen pieces of art and sculpture.
Formally Tides, the hotel has become part of the Viceroy chain and while its philosophy and ambience remain unchanged, improvements including a new restaurant and boutique and a newly remodelled terrace with a reading lounge were unveiled in early 2012. The villas have also received a minor facelift to restore them to the pristine condition you'd expect from a brand new hotel.
There is an inviting pool designed to imitate the shape of a lagoon, two restaurants serving gourmet cuisine with a seafood focus, and a private pier on which you can choose to take your spa treatments accompanied by the soothing soundtrack of the ocean.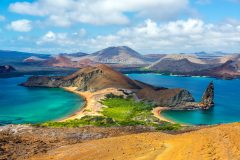 What our clients say
"All of it was great so hard to pick out one thing. We had a lovely mix of ancient sites, modern art, great museums and time to relax. The Day…

We enjoyed every aspect of the trip. The Sumidero Canyon possibly stands out as the most memorable part. Spectacular.

Highlight?: Calakmul, its a long journey to get there ( 2 hours from Xpujil alone ) so plenty of anticipation, not busy and complete freedom to walk around as opposed…

Most memorable aspect: "All the visits to temples and pyramids. With very knowledgeable and extremely pleasant guides

Most Memorable Moment?: Lots of highlights but probably street food and archaeology in Mexico City, fiestas in Oaxaca, Hotel Esencia, cenotes and hacienda trip in Merida (and the hotel). We…

"It's impossible to pick any individual aspect; but a number of experiences stood out: the visit to the "voodoo" church at St Juan Chamula (extraordinary and unexpected), the visit to…
Our Expert's Opinion