Back
Visit a Costa Rican coffee plantation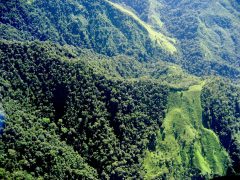 Visit one of the estates where Costa Rica's celebrated coffee is produced to see the full process in action and sample a delicious hot draft for yourself.
Drive out of the capital and straight into coffee country, passing fertile rolling hills dotted with the plantations that produce one of Costa Rica's most successful exports. It's a glorious, bucolic landscape that could easily tempt you to linger, but if you only have time for a day trip, a tour of a coffee farm offers a snapshot of the region and an insight into timeworn methods of production.
Your guide will explain the process, from cultivation to harvesting the ripe, reddish coffee 'cherries' and roasting the beans. The tour takes you through every stage, beginning at the seed bed and ending in the coffee house where you can try the finished product for yourself.
Costa Rica
San Jose, central highlands and central valleys