Back
Visit Chicaque Nature Reserve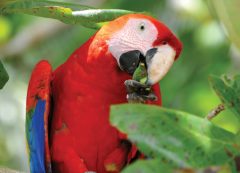 Take a tour of the primary cloud forest in a protected reserve set on a mountainside.
For a taste of the forest within remarkably easy distance of Bogotá, this private nature reserve will not disappoint. Sheltering a primary cloud forest covered in atmospheric mist between 2,100 - 2,720m, the reserve echoes with the sounds of nature, from the gush of waterfalls to the furious flapping of tiny hummingbird wings.
There's a network of nature trails, many following pre-Columbian paths used by ancient peoples, and a series of lookout points with panoramic views of the mountainous terrain of Chicaque and the forested plains extending beyond.
Colombia
Bogota