Back
Flavours of Santiago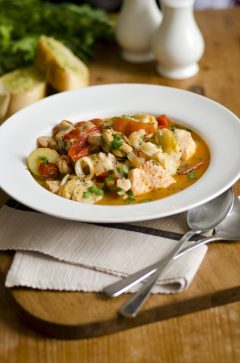 Eat and drink your way round the contrasting neighbourhoods of Santiago.
Chilean food and wine is gradually increasing in sophistication and popularity. There's no better way to explore Santiago on a guided tour sampling local specialities as you move between the city's blend of historic, bohemian and modern neighbourhoods.
La Vega Central is a food market stuffed with locally-produced Mediterranean style fruit and vegetables tumbling over the stalls in a riot of colour while Mercado Central is dedicated to showing off the delicious marine products of the Pacific. Having sampled a traditional Chilean empanada (pie), head to Cerro Santa Lucia, a popular romantic rendez-vous for couples on a steep hill close to the city centre. Continue to the main square, Plaza de Armas, where you'll find many elegant buildings dating back to the colonial era, including the Presidential Palace, La Moneda.
Hungry? Enjoy lunch at a traditional restaurant in Providencia, an upmarket residential district. Starting off with a pisco sour cocktail, move on to a traditional menu with options for every taste and preference, all of this washed down with a glass of fine Chilean Carmenere: a variety of wine with a growing international reputation. Continue to the neighbourhood Barrio Italia, with its boutiques, antique shops, art galleries and, a few blocks down, savour your dessert: a pastry, to be enjoyed at a traditional dulcería.
Chile
Santiago and the vineyards
Holidays Flavours of Santiago
From expertly designed Private Journeys to trail-blazing Group Tours, browse our range of carefully crafted holidays.
Private Journeys