Back
See the Moai of Easter Island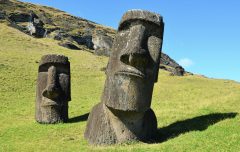 Pay a visit to the enigmatic stone heads that stand guard over a breathtakingly remote territory.
With a plausible claim to be one of the world's most remote inhabited territories, Easter Island is a tiny, far-flung speck in the Pacific Ocean, cut off from other populated islands by at least 2,000km of open sea in each and every direction.
Bearing this extraordinary isolation in mind, the island's famous archaeological remains – the giant stone heads known as Moai – have come to fascinate and puzzle experts and travellers alike.
Visit them on this full-day tour of Easter Island's most beguiling sights, taking in the classically Polynesian Anakena Beach as well as the more rugged inland terrain. You'll see all the most significant of the island's silent stone guardians, from the tallest individual statue to the largest platform at Ahu Tongariki. To complete the picture, and have you questioning for yourself how and why these monoliths were transported across the island, you'll also visit the ancient quarry of Rano Raraku where almost 400 statues lie frozen in various stages of the carving process.
Chile
Easter Island
Holidays See the Moai of Easter Island
From expertly designed Private Journeys to trail-blazing Group Tours, browse our range of carefully crafted holidays.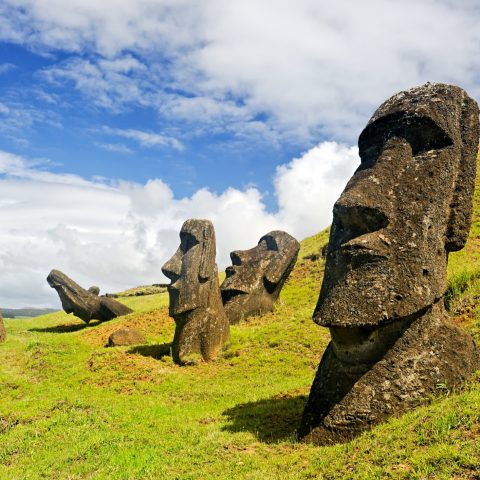 Private Journeys