Back
Experience sunrise at Tongariki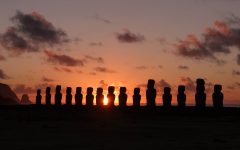 Visit Tongariki at sunrise for one of Easter island's most spellbinding iconic views.
On the eastern end of the south coast of Easter island is Tongariki, just a 30 minute drive from the main town Hanga Roa. It is an exquisite spot, the name of which refers to the easterly winds which reach the exposed shores here. Tongariki is defined by the extinct volcanos Rano Raraku and Poike. Poike is of the three extinct craters which compose the island and the second highest point on the island. Its slopes fall away steeply to the sea at Hanga Nui cove, beyond which is an islet known as Motu Maratiri. The fishing port Hanga Iti is also nearby.
The ahu here (ahus are the burial platforms, topped by the famous moai statures, built to celebrate the revered leaders of the island's 13 tribes) is the largest on Easter Island, with a row of 15 flinty moai. They have an eventful history: toppled during the island's civil wars and then in the 20th century the ahu was swept inland by a tsunami. They are now restored, and the sight of them silhouetted against the tangerine sky at sunrise is not to be missed.
Chile
Easter Island
Holidays Experience sunrise at Tongariki
From expertly designed Private Journeys to trail-blazing Group Tours, browse our range of carefully crafted holidays.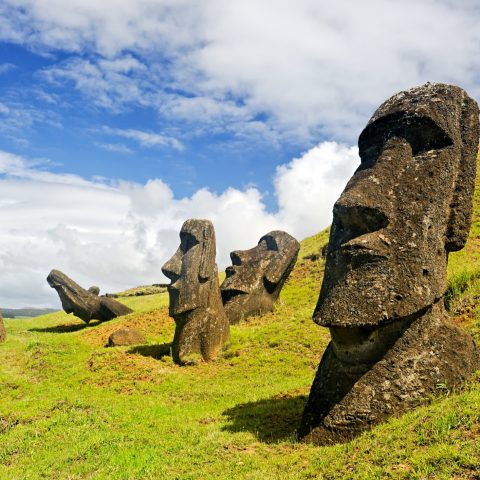 Private Journeys