Back
Taste the flavours of Bahia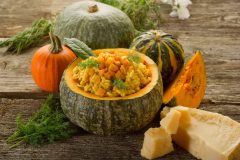 Learn how to cook a few of Bahia's exotic dishes at a traditional family home in the port of Salvador.
When in the city of Salvador on Brazil's northeast coast – a bit of a cultural melting pot, you can take a class to learn how to prepare dishes featuring Bahia's unique cuisine, fusing Portuguese, African and Indian influences.
Accompanied by a local chef, you visit the Feria de São Joaquin and immerse yourself in the hustle and bustle of an authentic Brazilian market while buying the fresh and exotic produce you'll need as the ingredients for your meal. The cookery lesson itself takes place in a typical friendly and welcoming Bahian family house, where you will prepare two or three of the most popular regional dishes, incorporating seafood, coconut milk and other tropical flavours. You'll also make (and drink!) cocktails from delicious combinations of local fruits, before rounding off the experience with the chance to savour what you have cooked.
Brazil
Salvador, Lencois and the beaches of Bahia