Back
Visit the Hyacinth Macaw Project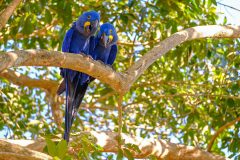 Call in at the Hyacinth Macaw Project HQ in Refugio Ecologico Caiman in Brazil's Pantanal wetlands.
Few tropical bird species are more striking than the hyacinth macaw, the deep royal blue plumage and gold-rimmed eyes of which delight all who have the good fortune to observe them. But this gorgeous creature is an endangered species. Since 1990 a conservation project has been at work in the Brazilian Pantanal, one of the bird's habitats, with the single-minded aim of conserving the existing bird communities and provoking the recuperation of its numbers. In addition to studying the hyacinth macaw's biology, reproduction and interaction with its habitat, investigating scientists at the project are also investigating the behaviour of other species, such as red macaws and toucans, to see if they can increase the understanding of what helps them to thrive. All this is being accomplished in the context of conservation in the Pantanal as a whole, so that the environment is protected for all endemic species.
The macaw project, which has the World Wildlife Fund as one of its patrons, has its base and laboratories at the Pantanal's Refugio Ecologico Caiman, where there is a Visitor's centre. On a visit there you will be able to admire the bird up close, learn about the history of the species, how it has suffered from acquisition by humans who covet it for its exquisite plumage, and how existing pairs are now being monitored and encouraged to reproduce.
Brazil
The Pantanal
Holidays Visit the Hyacinth Macaw Project
From expertly designed Private Journeys to trail-blazing Group Tours, browse our range of carefully crafted holidays.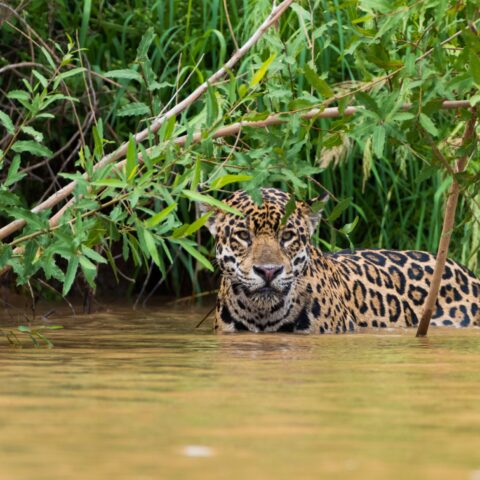 Private Journeys