Back
The Puna wilderness of Andean Argentina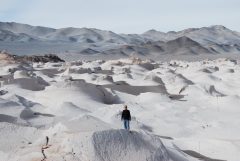 A high-altitude expedition to discover the other-worldly Atacama desert in Argentina.
As remote as the wilderness of Amazonia, Antarctica or the Gobi desert, the Puna de Atacama is a nation-state sized other-worldly landscape of extremes. Set off on an expedition here, and you will be almost alone in rarefied, high altitude desert mountain scenery as alien as the surface of Mars.
The Puna de Atacama is a place which steps out science fiction. A rugged plateau straddling Argentina and Chile, it consists of intensely varied scenery with high mountain passes, salt-carpeted depressions and a crescent of volcanoes within which are glass-still lakes, pewter-shaded lava fields, ochre-hued volcanic cones and silvery pumice desert, slashed through by glacial streams. It's immense: the size of England, dotted with just a handful of hamlets. It has been inhabited in the past: Inca ruins stab the volcanic peaks and ghost towns – abandoned mining villages – are fascinating to explore. All of your adventure is spent at over 3,500m above sea level with some spectacular highs at over 4,500m.
There are few real roads. Travel in a pick-up truck with your guide. It will be a unique, pioneering, expeditionary adventure; one you'll never forget.
Argentina
Salta and the northwest Andes
Holidays The Puna wilderness of Andean Argentina
From expertly designed Private Journeys to trail-blazing Group Tours, browse our range of carefully crafted holidays.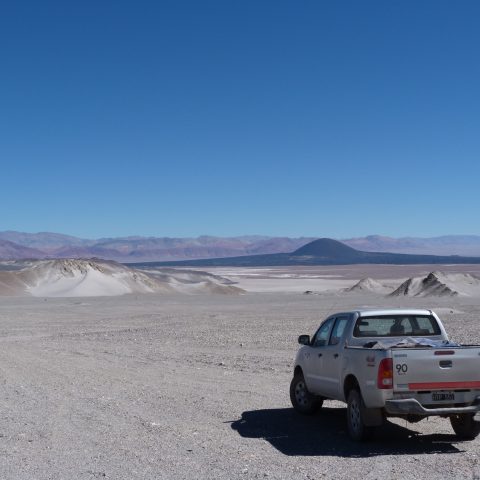 Private Journeys