Back
Legado Mítico
Small and atmospheric boutique hotel encapsulating some of the most iconic elements of Argentine history and culture within a stylish and contemporary design.
For a sense of regional character and culture, it's hard to imagine a better choice than Legado Mítico, a very original boutique property in the leafy, upmarket district of Palermo. True to the 'mythical legacy' denoted by the hotel's name, the theme that runs through the design and ambience is one of an idealised Argentine past, replete with all its most celebrated icons.
Each of the 11 individually-styled rooms is inspired by a notable figure in the nation's history, from the 'First Lady' room with its presidential décor fit for Eva Perón to the 'Gaucho' room, whose furnishings evoke the rugged, rural life of Argentina's famous cowboys.
An atmospheric air also prevails in other areas of the hotel, such as the warm yet stately library and the open plan lounge. Décor is very attractive and contemporary throughout, with strong colours predominant – black, crimson, silver. However there's no hint of pretension, and there are many inviting settings for relaxation, including a lovely decked patio fringed with trees and a sundeck complete with rooftop Jacuzzi.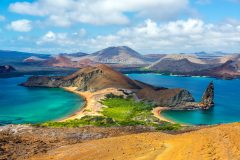 What our clients say
Front desk staff mixed - one good, one awful. Sitting looking at computer screen and not making eye contact is bad if you are in the hospitality trade! They should…

"The library is a wonderful room and a very relaxing place to sit. The hotel is very close to restaurants and parks are within easy walking distance."

"Very helpful front desk."

A marevlous place with great spaces upstairs and down. Antiques, an expansive library, a marvelous garden and even a cute, friendly Siamese cat. The boys at the desk helped with…

"Our kids loved Palermo in Buenos Aires, and the Legado Mítico boutique hotel was such a great suggestion. Thank you, Margot, for really pushing that, not in a bad way!"

An excellent, calm retreat after the heat and bustle of the city.
Our Expert's Opinion