Back
La Casa de Eugenia
Cosy country hideaway with a home-from-home feel, warm and extremely attentive hospitality, and quirky, imaginative design.
Close to the town of San Martín de los Andes, the family-home-turned-guesthouse La Casa de Eugenia has a peaceful rural location on the edge of a lake backed by forests. With its home-from-home feel and local hospitality, it's an inviting place to return to after an invigorating day in the outdoors.
Reflecting its residential past, each of the nine rooms in the wooden house is of a different size and shape. They are also individually decorated, each dominated by one colour from a palette reflecting the changing seasons of Patagonia, from leaf green to burnt orange and icy blue. The décor calls to mind a simple, uncluttered country house, featuring wrought iron bedsteads and French windows. Superior suites have a view over the orchard and pool in the tranquil grounds, where neat lawns are dotted with sun-loungers.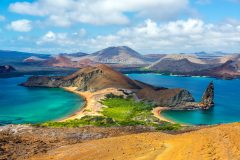 What our clients say
Quirky guesthouse, really nice staff, very comfortable.

"Quirky 'boutique' hotel. More like a good English B&B. Very welcoming and excellent personal service."

"Interesting property in a quiet area. Breakfast was very good and Cecelia was delightful (although she spoke no English). Enjoyed tea on the patio."

A great place to stay.

"Charming and cosy little boutique hotel run by nice people in a quiet side-street of a pretty little town."

Good position for walking to town.Garden lovely. Hosts charming & helpful. Breakfast bit limited.
Our Expert's Opinion