Go retro in Cuba!
14 April 2015

Paul and Jim in our JLA team recently 'went retro in Cuba', taking a guided tour of Old Havana in a 1950s vintage American car... what finer way to take in the cities sights than from the backseats of a ubiquitous classic car!
This fascinating tour, which interestingly focuses less on the sites and more on the everyday life of Cubans, begins with a couple of hours leisurely strolling the atmospheric streets towards the Capitol and then back down to the Plaza de Armas, where you will pick up your car.
The classic cars are beautiful and extremely well-looked after, "it's quite a special feeling to cruise down the Malecón in a 1957 open top Ford or Chevvy", says Jim.
Havana in comparison to other towns is in a slightly lower state of repair and although some buildings and roads are well-maintained others are in a seemingly permanent state of repair so be prepared to negotiate a few obstacles and potholes!
Depending on your interests, you'll be taken to different areas. Paul and Jim headed to the Hotel Nacional, where they wandered the gardens, checked out the view and glimpsed at the old photographs of famous faces who'd stayed there, which featured an eclectic mix from Hugo Chavez to Danny Glover! Then they visited the Anti-Imperialist Square, through Vedado past the Universities onto Plaza de la Revolucion – home to the huge Jose Marti memorial and murals of Che Guevara and Camilo Cienfuegos.
From here they ventured to quieter parts past the Cementerio Colon and through the tropical grounds of Parque Almendares, to the affluent area of Miramar. Miramar is dominated by quaint, small plazas and embassies from every country imaginable (soon to include the US!) housed in striking, old colonial mansions.
It's often said that visiting Havana is like entering a time warp, and Paul and Jim couldn't agree more. Get yourself to Cuba while the vintage cars still dominate the capital!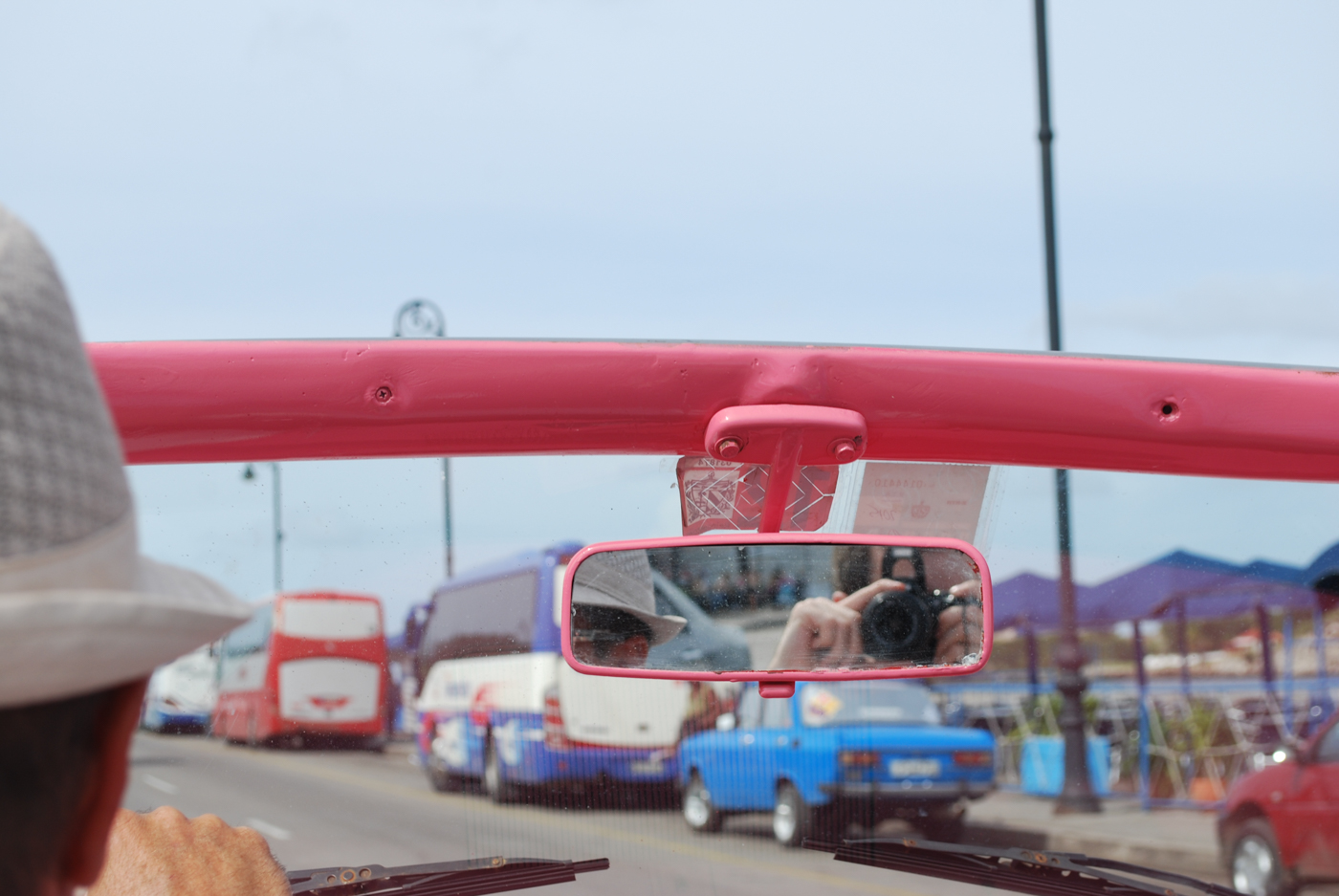 Our Explore and Relax: Colonial Cuba and the Mexican Riviera, Family Cuba: salsa beach and vintage cars, and Luxury Cuba: Colonial classics and coast holidays all feature this signature and fun tour of Havana in a classic car.
Tailor-made holidays
Flexible, custom-made holidays to Latin America created to match your exact requirements: our tailor-made itineraries are as unique as the clients for whom they are designed.
Design my trip