Back
Victoria Hotel
A friendly family hotel and restaurant on the banks of the Rio San Juan and below the fort in folksy, vehicle-free El Castillo.
This family-owned property, Hotel Victoria, is situated on the banks of the jungle-fringed Rio San Juan, a short stroll from the centre of the village. Folksy El Castillo itself - accessible only by river although a new road to Costa Rica passes nearby - consists of a huddle of wooden houses, some on stilts, crouching below the monumental hilltop stone fort built by the Spanish colonists.
The old building has a lovely veranda with river views, warm hospitality and one of only four private generators in town - handy in one of the power cuts which afflict this remote, vehicle-free community. The hotel has recently (2013) been refurbished and the 15 very clean rooms, some with river views, are in very good condition with gleaming wooden walls. There is also a very pleasant al fresco restaurant with river views and a pond with turtles.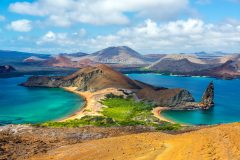 What our clients say
Overall we had an absolutely fabulous time and would recommend anyone to visit Nicaragua and visit using JLA - we felt it was a great mix of culture and wildlife…

Most Memorable Moment?: Seeing into the crater of Volcan Masaya at night. The red fire was like staring into the gates of hell. Absolutely amazing sight

Local cultures were well recognised and customs observed, especially on Ometepe where the local population were trying to maintain a traditional lifestyle while moving into the21st century.

"All.... the people are wonderful..and all are so keen to promote their country, which is in it's infancy of tourism. I told them that I would happily be an ambassador…

Most memorable aspect: "Many. I liked the arrangement which was a good mix of independent trip and organised travel, I was able to make more out of it than in…

"El Castillo is remote and absolutely rewarding . Our guides took us kayaking and made us a picnic from local produce and treated us like family. Owners of Victoria Hotel…
Our Expert's Opinion